Naomi Wolf fights fellow feminists over Assange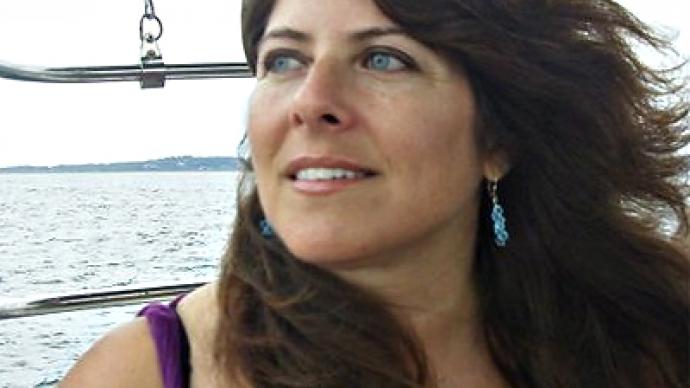 As WikiLeaks founder Julian Assange faces extradition to Sweden to be questioned over an alleged sexual assault, world-renowned feminist Naomi Wolff has come to the whistleblower's defense.
Back in February, Wolf wrote an editorial in which she outlined what she said were eight big problems with the "case" (quotations her own) against Assange, calling into question — among other things — former Bush administration official Karl Rove's role in the prosecution and whether how consensual the affairs between Assange and his accusers were. Nearly a year later, Wolf says she still thinks that the witch-hunt against the Wikileaks founder should raise suspicious. At a recent party at the home of Gawker Media founder Nick Denton, Salon reporter Irin Camron tells Raw Story that she approached Wolf over her defense of Assange and that the acclaimed feminist writer held her ground. "She believes the whole thing trivialized rape because the women didn't say no and they spent time with the accused afterwards, and that she's worked with rape victims for twenty years and cases are never prosecuted to this extent," says Carmon. When Raw Story approached Wolf for a response, she said she stands by her take from earlier this year."Never has there been a global manhunt for any rapist" the way there was for Assange, Wolf says. She attests that her investigation into the case has dug deeper than the articles than "a couple of feminist bloggers" penned themselves and that "any good reporter" would have probed the case for what it actually is. Camron tells Raw Story that she confronted Wolf at the party over how a "self-described feminist" could mock the accusers before knowing the truth of the allegations surrounding the alleged rape, but Wolf's response has been that the fellow feminists waging a war against the Wikileaks founder have neglected to actually investigate the case for the facts, instead siding with the prosecution by default. "My issue has always been with the aberrations in the prosecution," Wolf tells Raw Story. She adds that a grey area in the accusers' stories blur how consensual Assange's alleged rapes were, noting that "You need to distinguish between a woman's right to say yes, and the right to say no."According to Wolf, the first accuser had consented to sex with Assange hours before the alleged rape, and a second accuser "never said no to this guy or indicated no." Assange is currently appealing his extradition from the UK to Sweden, where he defense believes that a more complicated legal system could end with their client facing prosecution in America for his involvement in WikiLeaks.
You can share this story on social media: