Thousands of cables compromised from WikiLeaks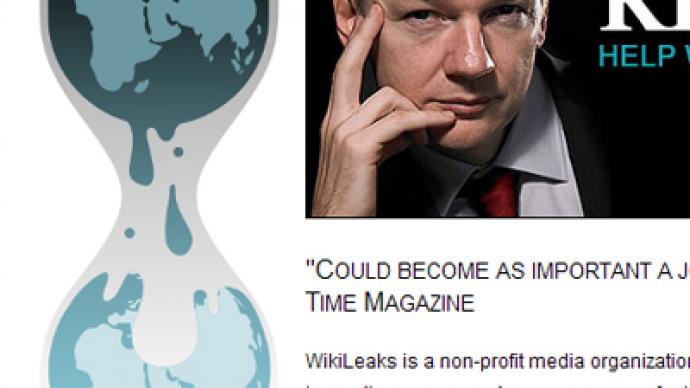 Hundreds of thousands of top-secret files on the servers at WikiLeaks have been compromised, jeopardizing the identities of informants and intelligence officials.
Julian Assange's WikiLeaks website has been publishing unearthed US State Department cables since last year, but the site typically edits the files to protect the names and identities of parties who stand to be harmed for ties they might have. Now the original, unedited cables, contained within a 1.73-GB, password-protected file, are believed to have been leaked to the Internet — along with the very password exposing the contents. Last week an editor at Germany's Der Freitag said that they had obtained the file and password, and fellow German outlet Der Spiegel has since confirmed the leak as well. Der Spiegel believes that a source at the WikiLeaks offshoot and rival OpenLeaks brought attention to the outlets that a lack of security could cause the information to easily be obtained. International outlets such as Der Spiegel and The New York Times now claim they have the uncensored information and that few of the files contain redacted information which could prove detrimental for those included in the docs. It is being reported that many of the files reveal confidential conversations between American diplomats and others that should never have left the office of the US Department of State. Among those conversations are dialogues with a United Nations official in West Africa and a human rights worker in Cambodia. An ABC affiliate based out of Newcastle, Australia says that cables also link 23 Australians to a radical Yemeni cleric with ties to al-Qaeda.On Monday, The New York Times revealed that nearly 134,000 of the cables have made it to the Web, marking the largest diplomatic cable leak ever by the organization. Statements from WikiLeaks and the United States government have been sparse since the leak, but State Department spokesman Michael Hammer told The New York Times that the US "strongly condemns any illegal disclosure of classified information."While this leak could pose grave consequences for informants linked to top-secret documents they make up the thousands of cables, WikiLeaks themselves have denied the data dump. "WikiLeaks 'insurance' files have not been decrypted. All press are currently misreporting. There is an issue, but not that issue," WikiLeaks said in a statement. "There has been no 'leak at WikiLeaks'. The issue relates to a mainstream media partner and a malicious individual," they add.Former WikiLeaks spokesman Daniel Domscheit-Berg parted ways with Assange last year and took with him the collection of cables, later returning them. Meanwhile, Demscheit-Berg began OpenLeaks.org, and Der Spiegel suggests that he or someone else from the WikiLeaks rival had brought attention to the security lapse which would allow for the decryption of the uncensored cables.
You can share this story on social media: