Mother learns of son's death through Facebook message sent by the cops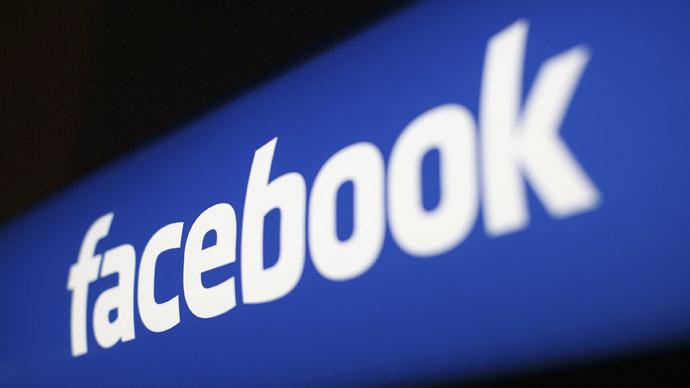 The mother of an auto accident victim killed last month in Clayton County, Georgia is livid after she found out about her son's fate nearly three weeks later thanks to a Facebook message sent by the local police department.
Anna Lamb-Creasey says she only learned on February 14 that her son, 30-year-old Rickie Lamb, was killed on January 24 while attempting to cross an intersection in Jonesboro, GA just outside of Atlanta.
Police attempted to inform her of her son's passing after the incident, but did so by reaching out over Facebook using a mysterious account registered under the name Misty Hancock. The profile picture used by the account's administrator was that of rap artist T.I. and the message sent to Ms. Lamb-Creasey told her only to call the police department.
"I had no idea who that was, and I certainly didn't think it was from any police department," she tells the Atlanta Journal-Constitution.
But Ms. Lamb-Creasey wasn't immediately alerted to the message, either. Because the message was sent for an Internet stranger with whom she shared no other Facebook connections, the email was bounced to a little-known "Other" folder rather than the regular inbox where most messages were filtered. Only after her daughter discovered she received a similar message — around three weeks later — did either of them reach out to the police. Once they called the department, they were made aware of their loved one's passing.
"They told me that they did the best that they can do. But I'm not sure about that. (Because) if they can track a criminal down, they couldn't track me down? They could have done better," his mother tells the paper. "I've been on my job 13 years. They could have found me."
Police say they did try multiple routes to attempt to reach Mr. Lamb's family, though, but every lead ended up turning dry except for Facebook. Why an officer chose to use the imposter account to track down the family has the agency asking questions, though.
"I don't know why they did that," Clayton County police spokesman Sgt. Kevin Hughes tells the paper. "That website is used by detectives when they're doing investigations." According to the sergeant, police tried "every way that we could to reach the family through conventional means, but we were unsuccessful. The young man didn't have current identification to help us to reach his family."
"Facebook is a tool that can definitely help police," he said.
"At the end of the day, Facebook helped me find my son, but police could have done a better job of finding me," the tearful mother tells the paper. "They could have checked with my job."
Mr. Lamb will be laid to rest on Saturday. His mother's work has set up an account to handle donations for the funeral expenses, since his estate is now stuck footing the bill after the deceased's body was kept at the morgue for almost 20 days.
You can share this story on social media: