Texas woman charged with felony for posting police officer's photo on Facebook
Published time: 15 Oct, 2012 20:47
Edited time: 16 Oct, 2012 00:47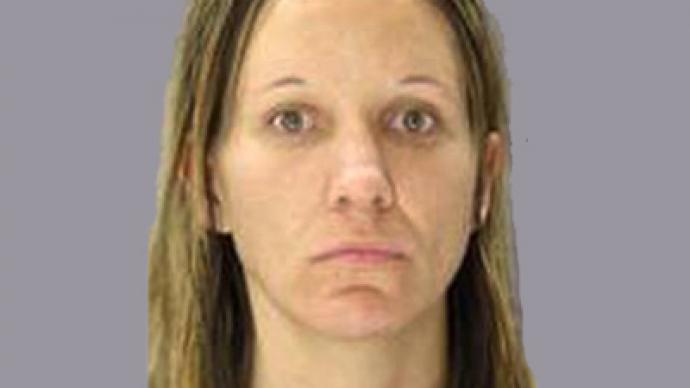 When a Texas woman discovered the true identity of a local undercover cop, she outted the officer by posting a photograph of the man on Facebook. Now she's awaiting trial for a felony charge after authorities arrested her on a count of retaliation.
Melissa Walthall, 30, tells police in Mesquite, Texas that she first saw a photograph of a man revealed to be an undercover officer after a friend of hers drafted up a poster he intended on plastering around town. She acquired a copy of the image, uploaded it to her Facebook and captioned it with the warning: "Undercover Mesquite Narcotics . . . Anyone know this bitch?"
A Facebook friend of Walthall's became suspicious of the post and alerted the authorities, who in turn opened up an investigation into the woman to determine how she may have become familiar with the true identity of the undercover Narc. Before long, police became aware of another friend of Walthall, 34-year-old George Pickens, who was able to clue them in a bit further.
According to Pickens, he and his brother Bobby Stedham, 26, found a Facebook page for the police officer and used a photo from the account to make posters that they intended to display "like garage sale signs," an affidavit acquired by ABC News suggests.
As it turns out, the officer had testified only weeks earlier in a drug case that targeted Pickens and now the two brothers were determined to blow the cop's cover. For helping out by hoping to ID him on Facebook, however, Walthall was picked up by the police and charged with retaliation, a felony, because investigators had determined that her post constituted a "viable threat to that officer's safety,"
In Texas, the state penal code mandates that a person is guilty of retaliation after committing an offense that "intentionally or knowingly harms or threatens to harm another by an unlawful act." Pixiq.com reporter Carlos Miller notes, however, that it might pose a challenge in a court of law if and when the cop in question admits that the photo was made available to anyone online, essentially leaving Walthall with being guilty of nothing more than distributing something from the public domain.
Stedham has also been hit with retaliation charges, and his brother is being brought to trial for federal drugs and weapons charges because an investigation of his home turned up a sawed-off shotgun and 28 grams of methamphetamines.
Mitch Landry, the deputy executive director of the Texas Municipal Police Association in Austin, tells CBS News, "Our best advice is — if you don't want that information out there, don't have those accounts."
Now another warning could be in order for civilians, though, for apparently uploading an unauthorized photo on Facebook can cause more than just copyright infringement issues. In Walthall's case, she stands to serve years behind bars if found guilty.
Texas Municipal Police Association Executive Director Kevin Lawrence adds to ABC that any publishing of private information can have drastic consequences for undercover officers.
"It's a very dangerous situation," Lawrence says. "If you're trying to infiltrate a cartel, a drug ring, a gang, one of the keys is people have to believe you're not an officer. Anything that hints at tying you to law enforcement is very dangerous."