Monsanto announces high profits and major expansion across Latin America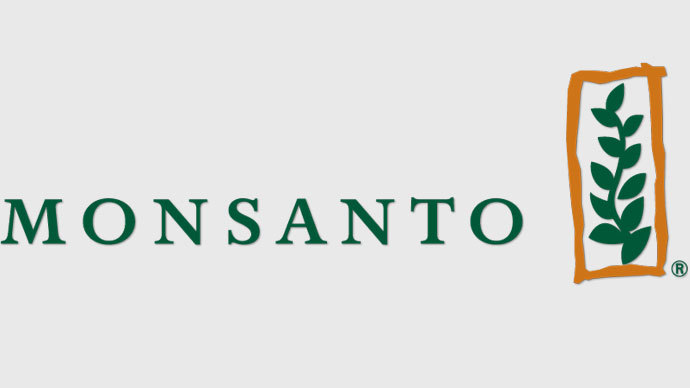 Biotech titan Monsanto saw its shares surge by more than 2 percent on Wednesday morning after announcing better-than-expected first quarter earnings earlier that day.
The company said that for the quarter ending November 30, 2013 it earned $368 million, or 69 cents per share. One year earlier, the company earned only $339 million during that period, the Associated Press reported.
In all, the AP added, Monsanto's total revenue rose 7 percent last quarter to $3.1 billion. Analysts at FactSet had predicted earnings of only 64 cents per share, or $3.069 billion in revenue, for that span.
Now according to the company's CEO, Monsanto expects further growth in 2014.
"All of our indicators continue to line up to deliver mid- to high-teens" growth in operating profit on a percentage basis this year, chief executive Hugh Grant told reporters on a conference call early Wednesday, the Wall Street Journal reported.
Experts say further profits could easily be expected as Monsanto continues to see growing sales of its Intacta soybean seed, the first of its kind designed specifically by the company for sale in non-domestic markets. Intacta seeds are genetically engineered by Monsanto scientists to withstand the company's popular herbicide Roundup as well as infestations by caterpillars, and the company said on Wednesday that soybean sales grew 16 percent during the recently-closed quarter to $267 million.
Monsanto expects to have Intacta seeds covering about three million acres of Brazil in 2014, and ultimately around 100 million acres of the crop between there and Argentina. Elsewhere they may be out of luck, however, as authorities in Germany, France and Italy have all proposed national bans on GMOs. More than a dozen nations in the European Union require labels on genetically modified products, and Zambia, Benin and Serbia have all agreed on total bans altogether against those items.
Nevertheless, Grant said in a statement published by Reuters on Wednesday that "The first quarter demonstrated that our business performance is squarely on track with several key milestones and that we have the right growth strategy in place."
Grant isn't alone at thinking his company is on the right track, either. Piper Jaffray Cos analyst Michael Co told Bloomberg News Wednesday morning that over the next two years Intacta "will prove to be the single most important earnings driver for Monsanto."
Even China, where American exports were recently rejected over fears of being tainted with GMO products, agreed last June to approve Intacta soybeans. Monsanto President and Chief Commercial Officer Brett Begemann said then that it marked "a significant milestone" for the company and "showcases the next wave of innovation that is poised to drive the decade of the soybean at Monsanto."
Meanwhile, though, other GMO products made by Monsanto slipped in sales. Although genetically-engineered soybean seeds saw their sales rise by 16 percent last quarter, corn and cotton both declined during that time frame. That only proved to be a small setback for profits, though, as the company's glyphosate herbicide sold 24 percent better than previously,
"Glyphosate really crushed it," New York-based analyst Chris Shaw of Monness Crespi Hardt & Co told Bloomberg on Wednesday. "Overall, it was a pretty decent quarter," he said.
Pretty decent indeed, but not exactly with regards to reputation. That same quarter saw dozens of countries around the globe hold anti-GMO protests as part of a coordinated "March Against Monsanto" in October at roughly 500 cities around the globe. As RT reported previously, numerous studies conducted over the past few years determined that an overwhelming majority of Americans — close to 100 percent, in some cases — are in favor of enacting laws that would require companies that rely on GMO crops to appropriately label their products as such.
You can share this story on social media: