Mom sues police after being arrested for letting her kids play outside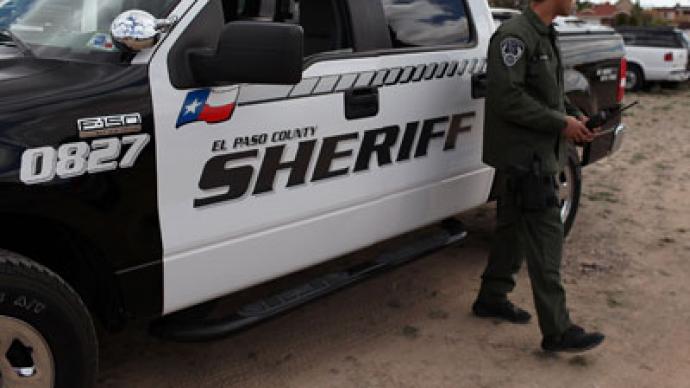 A stay-at-home-mom from Texas is suing the local police department after she was held behind bars for 18 hours for child abandonment, a charge she says is completely false.
"Orange jump suit, in a cell, slammed the door, for 18 hours," Tammy Cooper tells KPRC News. That's how she describes how she spent almost a full day after officers with the La Porte Police Department responded to a call questioning the mother's parenting skills.Cooper's children, ages 6 and 9, were playing on their motorized scooters outside of their La Porte, Texas home when a nearby neighbor called 9-1-1 and reported that the children weren't being supervised. When the authorities arrived, they acted on the complaint and concluded that Cooper must have been at fault. On her part, the mom insists she was watching her children the whole time from a lawn chair on her property."I was out there the entire time," Cooper tells the network. "I never left that lawn chair the entire time.""I went out there to see what he was here for and he said, 'Ma'am, we're here for you.' I said, 'Oh really? Why?' He proceeded to tell me he had received a call from one of my neighbors that my kids were riding their scooters unsupervised."Even with the begging and pleading, the police still locked her up and charged her with abandoning her children. "My daughter had him [the police officer] around the leg saying, "Please, please don't take my mom to jail. Please, she didn't do anything wrong,'" Cooper tells KPRC.The authorities have since dismissed the case, but will soon be up to bat for another legal battle: Cooper has filed a lawsuit of her own in response. The La Porte Police Department says they are "confident of the known actions of the officers on the scene that evening," but Cooper isn't convinced and is taking the LPPD, the responding officer and the nosey neighbor to court.The entire incident, Cooper says, is "humiliating," and claims to have accumulated $7,000 in legal fees already."I hope that what I went through doesn't go unpunished – that there are consequences for a bad decision," she says.
You can share this story on social media: