Chicago cop torture payouts reach $40m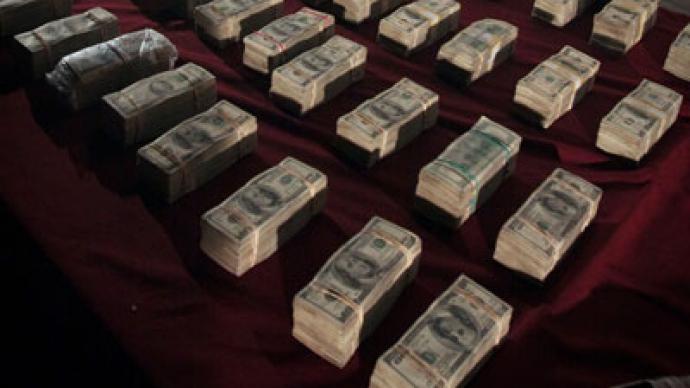 Chicago is set to pay out over $7 million to two men who were victims of torture at the hands of ex-police chief Jon Burge. It brings the cost in litigation related to Burge's abuses to an unprecedented $40 million of tax payers' money.
The settlement, totaling $7.17 million, still needs to be fully approved by the city council and will be divided between the two claimants.The larger part of the payout will go to Michael Tillman, who claims police tortured him for four days until he confessed to the murder of 42-year-old Betty Howard in 1986."They put a bag over his head to suffocate him. They beat him bloody with a telephone book. They took him outside the police station by some railroad tracks, put a gun to his head and threatened to kill him," said Flint Taylor, Michael Tillman's attorney. He was 20 at the time and spent the next 23 years in prison. Despite his confession, Tillman maintained his innocence throughout his jail sentence.Judges consistently dismissed his claims of confession under duress, even when another man was found in 1991 with evidence linking him to Betty Howard's murder. Eventually, the charges against Tillman were dropped in 2010.Tillman filed lawsuits against former Chief of Police Jon Burge and Chicago's then-Mayor Richard Daley. Tillman will receive over $5 million in reparations, while the lesser part of the settlement will go to David Fauntleroy, charged with double murder in 1983. Fauntleroy's case was dropped in 2009 after a jail sentence of 25 years.
Price of justice
Former Chicago Police Chief Jon Burge has been the target of a number of high-profile lawsuits. To date the city has forked out over $33 million on legal cases linked to the ex-chief's misdemeanor and abuses of power, of which $18 million has gone towards settlements.If the Chicago City Council approves the latest settlements on Wednesday Burge's will equate to nearly $40 million in tax payers' money. Burge is currently in jail serving a four-and-half-year sentence for obstruction of justice and lying over the torturing of suspects. However, he continues to receive a $3,000 monthly pension.Tillman had also filed a lawsuit against former Mayor Richard Daley, accusing him of turning a blind eye to police abuses, despite being aware they were torturing suspects.The $5 million payout to Tillman means that Daley will sidestep a potential court hearing that could lead to questioning from attorneys over other alleged torture victims.Tillman's lawyer said they were "disappointed" that they were denied the opportunity to question Daley, describing him as a "central figure" in the torture scandal."If he had done what he should have, I would not have been tortured, lived with the fear of the death penalty, or sent to prison. To me, this settlement proves that Daley, Jon Burge, and Burge's torture crew did me terribly wrong," said Tillman in a statement.The ex-mayor's spokesperson issued a statement saying that Daley had fully cooperated with the case at every turn and was prepared to give his disposition. However, the former mayor denies claims that "he knowingly allowed police torture to occur some 30 years ago."Following the settlement decision, members of Chicago's financial committee said the monetary reparations will allow people to turn the page on a dark chapter of the city's history."That's the whole purpose of settling this case. Not to say a person didn't need to be deposed, but it's about healing our city and moving forward," said Alderman Anthony Beale of the Ninth Ward.
You can share this story on social media: