Facebook spies on users in attempt to catch sex predators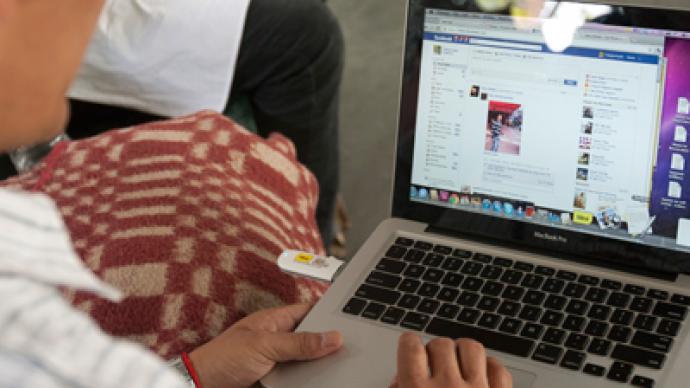 Social networking sites aren't just for keeping in touch with friends anymore. Facebook is using technology to thwart sex predators - but the site's good deeds come at the cost of invading the privacy of its users.
Facebook uses a combination of technology and human monitoring techniques to keep tabs on its 1 billion members.Efforts usually begin with an automated screening for inappropriate language and exchanges of personal information. Employees teach software what to seek out by using the online records of convicted pedophiles.If a monitored conversation raises suspicion with Facebook employees, they will then contact local authorities.But critics are skeptical as to whether spying on innocent users is really the best way to catch a predator. Facebook, however, stands behind its mission.The monitoring techniques were put into practice last March, when the social media site tracked a conversation between a 30-something-year-old man and a 13-year-old girl in Florida.The man was chatting about sex to the girl, and planned on meeting her after school the next day. Employees read the conversation and immediately called the police. Officers then confiscated the girl's computer and arrested the man. The event put Facebook in the spotlight – but many say the social media site is hardly a hero. According to the National Center for Missing and Exploited Children, 3,638 cases of online "enticement" of children by adults took place last year – a significantly small number when compared to the total amount of users who log on to the internet every day. The methods raise big privacy concerns in deciding how much data should actually be entrusted to large companies.Despite concerns, Facebook says there's no need to worry about online privacy – claiming messages are unlikely to be read by staff members without due cause.  Facebook's Chief Security Officer Joe Sullivan told Reuters, "We've never wanted to set up an environment where we have employees looking at private communications, so it's really important that we use technology that has a very low false-positive rate."But a low rate of false positives also means that suspicious communications can go undetected.In the past, adults have successfully used Facebook to target minors before assaulting them.Even authorities admit the success rate of the strategies is less than desirable."I feel for every one we arrest, 10 others get through the system," Florida Special Agent Supervisor Jeffrey Duncan said to Reuters.And despite Facebook's invasive techniques, it remains virtually impossible to limit the way minors are allowed to use the site – because children can pretend to be adults, and adults can pretend to be children.It's a problem that likely won't be fixed anytime soon. Technology companies have the capability to require a parent to confirm that a child is at least 14 years old before signing up to Facebook, but such checks would cost money and potentially alienate teens.It's not the first time Facebook's privacy policies have come under criticism. Users in California recently filed a lawsuit against Facebook, claiming its "sponsored stories" violate state law and their right to privacy, by publishing their "likes" in advertisements without asking them, compensating them, or allowing them to opt out. The ads display a user's name, picture, and a tagline asserting that the person "likes" a certain advertiser. Previously, the ads were only on the right-hand column of the site, but Facebook moved them directly into users' news feeds in January this year. As Facebook continues to monitor the private lives of its users, many are urging it to leave the law enforcement to the professionals.
You can share this story on social media: