Silencing the trolls: Twitter considers 'hate speech' censorship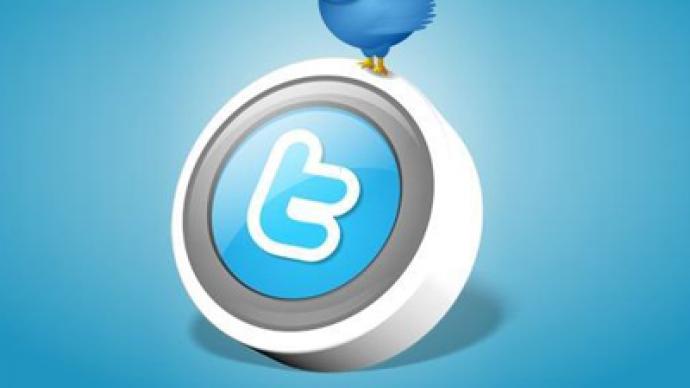 Is Twitter allowing too much freedom? What helped move revolutions along in the Middle East, has a flip side of cyberbullying and abuse, especially of those in the spotlight. Now Twitter is taking its first step towards censorship.
The news was broken by Twitter's Dick Costolo who was speaking to the Financial Times. As the FT put it, the site's chief executive "became visibly emotional" as he described his frustration in tackling the problem of 'horrifying' abuse, while maintaining the company's mantra that 'tweets must flow'. Anonymous and unpunished, irresponsible twitter-users find the site ideal for expressing all kinds of extremist, racist and sexistopinions. Celebrities are among those most vulnerable, with curses and bullying clogging up their '@connect' section, offending many and disrupting conversations, often turning them into hate-fights.To stop the 'hate speech' anarchy, Twitter is considering starting off by blocking the very possibility of replies from so-called 'non-authoritative' users, marked out by the absence of a profile picture, followers or bio information, as FT.com reports. This is the first step, but there might be more to come.However, the company's management is concerned that by installing any kinds of 'selective' measures, they may put an end to the unique Twitter-style 'freedom of tweets' that has helped Arab revolutions. Anonymity was the key factor that allowed so many users there to join and have their say. "The reason we want to allow pseudonyms is there are lots of places in the world where it's the only way you'd be able to speak freely," FT quotes Dick Costolo as saying. Twitter is basically the 'last harbor' of anonymity, as it does not have to be linked with such powerful database platforms as Facebook and Google. Silencing trolls may hit those 'revolutionary' users as well.The reality is that Twitter's move may be coming at the right time, as websites that allow comments and replies may soon be forced to identify online bullies, or 'trolls', under different legislative moves. In the UK, for example, the Defamation Bill is now passing through the House of Commons, which will allow direct legal action against online offenders.Justified or not, 'troll' censorship will surely open a new page in Twitter history.