US Missile Defense staff put security on the line - to watch porn
Published time: 3 Aug, 2012 02:49
Edited time: 3 Aug, 2012 06:49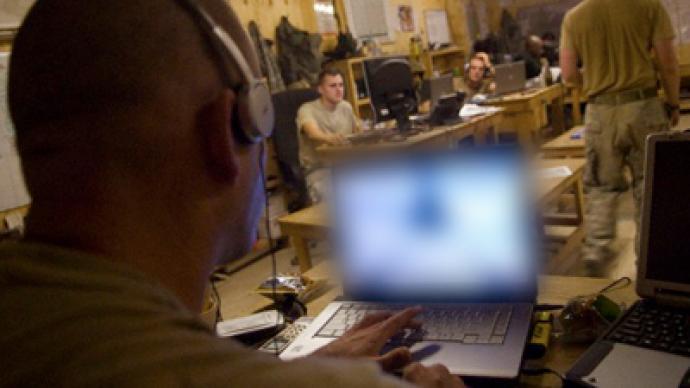 Employees of the Missile Defense Agency have been warned to quit using their workplace computers to watch porn online. Their actions do not only waste time, but could also put defense networks at risk of malware infection.
The agency's executive director, John James Jr., wrote in a memo obtained by Bloomberg News that a number of employees and contractors were caught "engaging in inappropriate use of the MDA network."
"There have been instances of employees and contractors accessing websites, or transmitting messages, containing pornographic or sexually explicit images," James wrote in the July 27 memo. "These actions are not only unprofessional, they reflect time taken away from designated duties, are in clear violation of federal and DoD and regulations, consume network resources and can compromise the security of the network though the introduction of malware or malicious code."
James warned that staff members caught breaking the rules could risk losing their security clearance and could eventually end up getting suspended or fired from federal service.
He also reminded personnel that the agency's network systems were subject to monitoring "at all times."
"Inappropriate usage will be detected and reported to supervisors for appropriate disciplinary action," he added. "The seriousness of the potential breach to operations cannot be overstated."
The memo was written after a few employees downloaded material from websites with known virus or malware issues, MDA spokesperson reported in an e-mail.
Porn sites are notorious for being a breeding ground for all kinds of viruses; from the pesky, pop-up causing adware to the much more malignant spyware that can retrieve data stored in an infected computer.
While getting a personal computer infected with such a virus can be bad enough, the damage more than doubles if a government computer falls prey to such malware, mostly because the data on it may be classified.
The Missile Defense Agency is a section of the Defense Department and is responsible for developing, testing and deploying missile defense systems using land-, sea-, air- and space-based sensors, complementary interceptors and battle management command and control systems. The Pentagon is hoping to procure $7.7 billion for the agency in 2013.
The scandal is not the first to hit the agency this year. In May, the Pentagon's inspector general produced a scathing report of MDA's director, US Army Lieutenant General Patrick O'Reilly. The report said O'Reilly "demeaned and belittled employees", "demanded that a subordinate use profane language", and concluded that the agency's director "created an unhealthy command climate". Nevertheless he kept his office.