21 inches of snow as Mass. closes offices, threat of flooding in Boston (PHOTOS)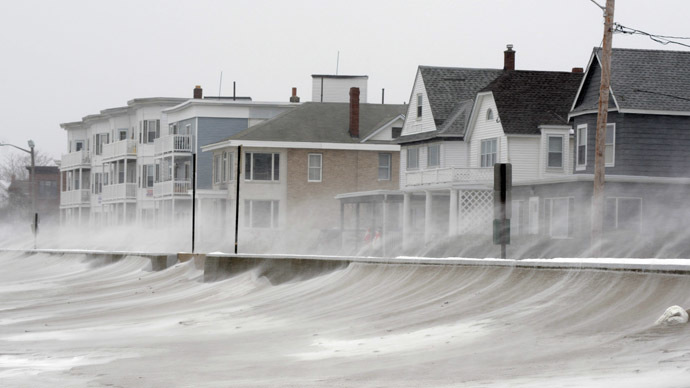 Nine people reportedly died in accidents or froze to death after New Year's storm brought howling winds, drifting snow and frigid temperatures to the northeastern US state of Massachusetts. The weather prompted the National Guard to be put on standby.
Almost 2 feet (0.6 meter) of snow had fallen in the town of Boxford, just north of Boston, by Thursday night and 1.5 feet (45 centimeter) have been recorded in other parts of the Bay State, says the National Weather Service. The service has already issued a blizzard warning for Cape Cod, coastal areas north and south of Boston as well as in some parts of Maine and Long Island.
"We're going to see a lot of snow and a lot of wind," Jason Tuell from the National Weather Service said. "We're concerned about whiteout conditions … with the blowing and drifting snow."
The conditions on major roads in southeast Massachusetts have already deteriorated as the winter storm strengthened, WHDH 7NEWS Boston Local News reported.
"The roads are terrible. Really slippery. On and off ramps are just going down quick right now," a local driver told WHDH 7NEWS.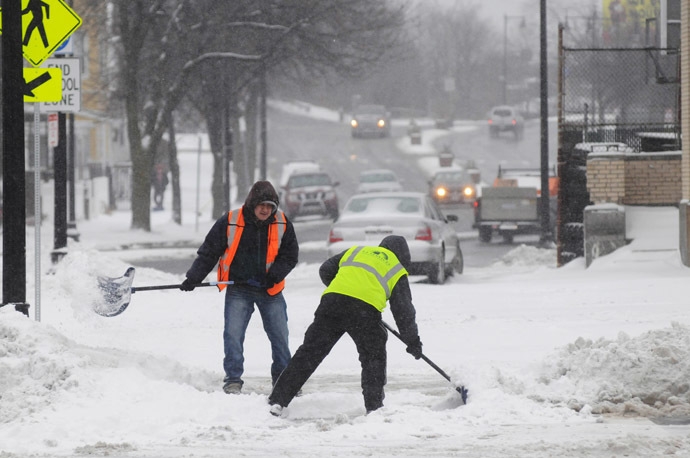 Offices would remain closed on Friday, said Massachusetts Governor Deval Patrick. National Guard members and state police are now on standby for any high tide flooding in vulnerable coastal areas, he added.
"There is an even greater anticipated snow accumulation. ... There are two worrisome high tides ... and there are extreme cold temperatures. That's a pretty dangerous combination of circumstances," Patrick said in a briefing at the state's emergency bunker in Framingham.
In Boston a parking ban has been announced by the city's Mayor, Thomas Menino. Also all schools are now closed because of snow.
Up to a quarter of scheduled flights had been canceled on Thursday afternoon and evening at Boston's Logan International Airport, said the airport officials.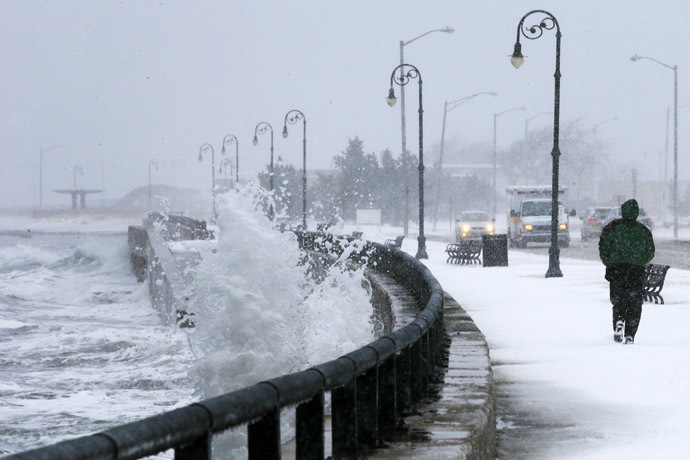 However, if Boston only prepares for mass flooding, some areas already face this weather phenomenon. Flooding and high winds struck the Massachusetts community of Scituate, reports New England Cable News (NECN). The residents who live in flood zones have already been evacuated before the storm. However, the officials warn about more severe flooding in the area.
The National Guard has been deployed in Massachusetts and will be staging in flood prone areas. @DXFD_PIOpic.twitter.com/fh4FGI2iwK

— PzFeed Top News (@PzFeed) January 3, 2014
The storms are far from being over in the region as forecasters predict further drops of temperatures, with some areas seeing highs just above -17 C and wind chill readings of minus -23 C and even colder.
As much as 60 centimeters of snow could fall in the eastern part of the state, from Gloucester to Cape Cod, say meteorologists from the National Weather Service in Taunton.
"With the winds and the blowing snow, the roads are not going to improve greatly. ... Travel will not be recommended," said John Dlugoenski, a meteorologist with Accuweather.com.
He said at least minus 20 degrees Celsius (-4 F) might be expected in the Boston area soon.
New Year's weather bring havoc to almost all states of US. Heavy snowfalls, ice storms, ruinous tornadoes and flash floods have been hitting the country since early Christmas. At least nine people died in a deluge of bad weather that caused massive flight delays and knocked out power.
Over 45 centimeters of snow has been recorded in upstate New York, while 7 centimeters of snow fell in New York's Central Park early Friday. The governors of New York and New Jersey declared states of emergency and advised residents to stay indoors.
Adverse weather prompted the UN headquarters in New York City to be shut down, and all the events scheduled there, including a UN Security Council session, have been cancelled or postponed.
More than 2,300 flights have been canceled across the US due to bad weather.
JFK Airport was temporarily shut down as of 6:12 am local time (11:12 GMT) due to a heavy snowstorm. The airport was expected to reopen at 8:30 am (13:30 GMT), the Federal Aviation Administration said.
Over 440,000 homes and businesses were deprived of power due to snow and ice in Michigan, New York and northern New England.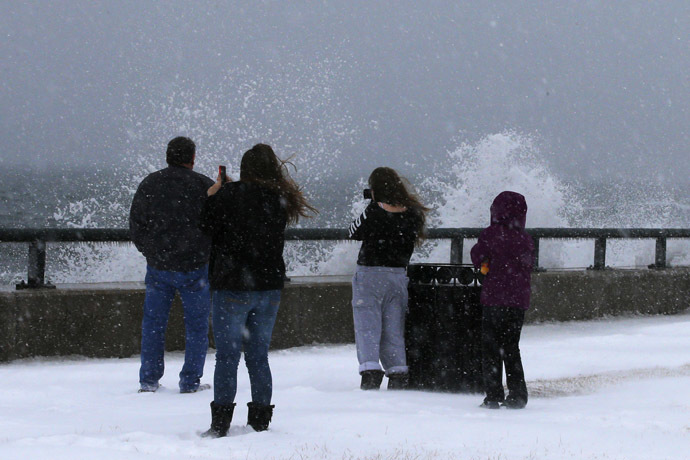 You can share this story on social media: