Thousands in the dark after ice storms cut power lines in US, Canada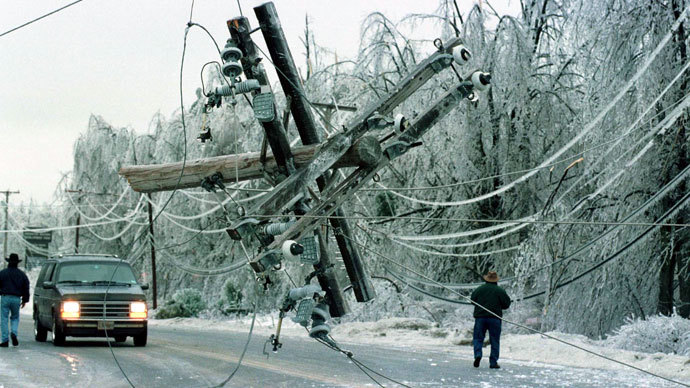 Thousands of Americans who have been left without electricity since a heavy ice storm hit last Saturday will continue to be powerless until Friday evening.
According to officials in Michigan and Maine, even that estimate may be too optimistic, as more snowfall and low temperatures continue to cause problems for line crews and threaten to prevent ice from melting off frozen power lines.
"We've had two beautiful, sunny days in Maine and the ice isn't going anyplace," Lynette Miller, spokeswoman for the Maine Emergency Management Agency, said to the Associated Press. "They're very concerned about more weight coming down on trees that are already compromised by ice."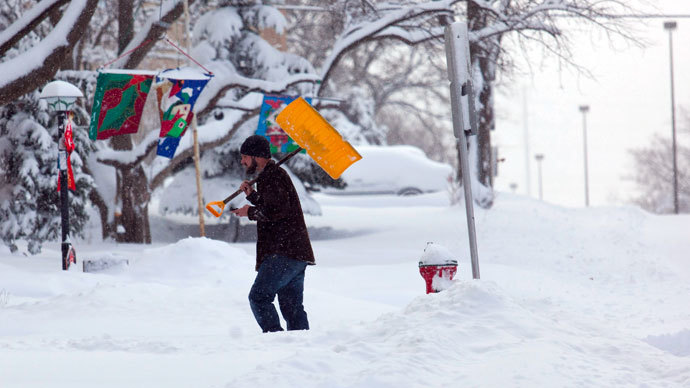 In Maine, roughly 33,000 customers were still without power heading into Thursday. Some customers continued to lose power even as others regained it, with falling tree branches causing outages in parts of the state. Complicating matters is the expectation that another two to six inches of snow could fall during Thursday.
Michigan was hit even harder. Although customers are gradually regaining electricity, USA Today reported that there are still around 128,000 people waiting for their power to be restored - down from almost half a million earlier in the week. According to DTE Energy, the company has more than 1,500 workers out in the field clearing branches off power lines and restoring power.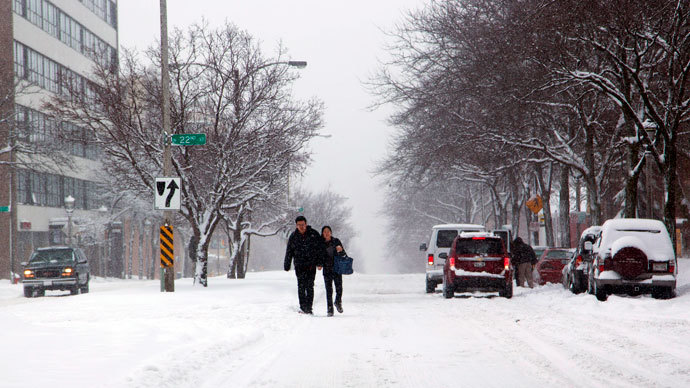 In an attempt to help those suffering from prolonged outages, the American Red Cross has set up shelters around Michigan's Lapeer and Genesee Counties, offering food, water, and blankets. According to the Red Cross' relief tracker, Christmas Day saw roughly 370 people taking shelter in the organization's facilities across the state.
"It got kind of drastic - you hated to get up even to go to the bathroom because the seat was too cold," local resident Bonita Thomas, 51, told CNN from one of the Michigan shelters. "It was just getting too hard to bear."
The ice storm has done more than inconvenience people during the holidays, though. Officials believe the storm has caused 27 deaths so far; 17 in the United States and another 10 in Canada, which was also blanketed with ice. As of Wednesday, around 160,000 customers in Canada were still without power.
You can share this story on social media: