States begin to ban dangerous new FDA-approved painkiller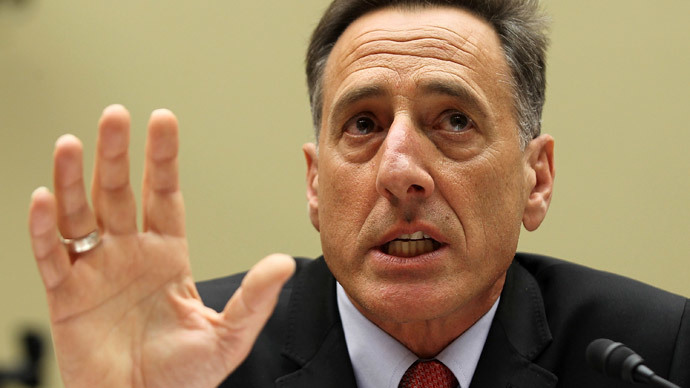 Officials in Vermont and Massachusetts are taking a stand against a powerful new prescription painkiller that is raising concerns about the possibility of an increase in accidental overdoses amid an ongoing, out-of-control drug problem in America.
The narcotic in question, Zohydro, is described by its manufacturer as being "the only acetaminophen-free hydrocodone painreliever available for long-term, daily, severe chronic pain patients." Its potency is enough to pose problems for some New Englanders, though, who fear that the opioid-derived pill will do more harm than good.
Federal regulators at the United States Food and Drug Administration approved Zohydro last fall, and the drug finally became available to patients with valid prescriptions in March. But the FDA's decision to green light a drug containing five times the amount of the narcotic hydrocodone previously available in pill form happened in spite of the recommendation of a review panel who advised against approval. Now officials in at least two states are speaking up.
Last week, Massachusetts Gov. Deval Patrick ordered an outright ban on prescribing and dispensing Zohydro in his state until manufactures are able to offer it in a form that is difficult to abuse because some public health officials say it's too easy to crush the pills and then snort or inject them.
"Zohydro is a dangerously addictive pharmaceutical painkiller, approved by the FDA recently over the objection of their scientific advisory council and is not available in an abuse-deterrent form," Gov. Patrick said. "Unless it is available in an abuse-deterrent form, or better, until the secretary of [Health and Human Services], or the Congress has acted on the requests to overturn the FDA, Zohydro will not be available in Massachusetts."
Things escalated even still this week when Peter Shumlin, the governor of Vermont, signed an order that will make it harder for doctors to prescribe the drug within state limits.
"What puzzles all of us is the recent FDA action to approve a new opiate that's stronger...and likely to be even more addictive," Gov. Shumlin said during this week's City Hall press conference, according to the Associated Press.
"One might wonder if they're on the same planet," added Health Commissioner Dr. Harry Chen, who spoke out against the drug during the same public appearance this week. According to the AP, Dr. Chen voiced concerns that the newest prescription painkiller could become the next Oxycontin, speaking of the narcotic that is commonly abused in America.
"Everyone would agree that Oxycontin and the way it was prescribed, the way it was overused, the way it was abused, contributed to where we are today," Chen cautioned.
Where we are, unfortunately, is in the midst of a prescription drug problem that some have gone as far as to call an epidemic. A 2013 report from the Drug Enforcement Administration found that 4.5 million Americans are abusing pain relievers, and Vermont's Shumlin claimed during his last State of the State address that there is a "full-blown heroin crisis" there.
Indeed, US Attorney General Eric Holdersaid in March thatthe Department of Justice declared heroin abuse an "urgent public health crisis," and the US Centers for Disease Control and Prevention reported last year the number of overdose-induced deaths has steadily increased for over a decade now.
"It's not like we don't have painkillers in America," the AP quoted Shumlin as saying on Thursday. "We're just saying, 'Hey, we understand we don't control the FDA, but we do have some influence in Vermont."
For now, though, Vermont is doing only a fraction of what officials in nearby Massachusetts have elected to do. According to the AP, he feared an outright ban against Zohydro would instigate heavy litigation between state officials and the feds.
"I expect that Massachusetts is likely to confront that and we really wanted to get something done quickly," Shumlin said of initiating the new policy that he hopes will make it harder for patients to be prescribed Zohydro.
You can share this story on social media: