​Happier meal: Penn. McDonald's employee charged with selling heroin at restaurant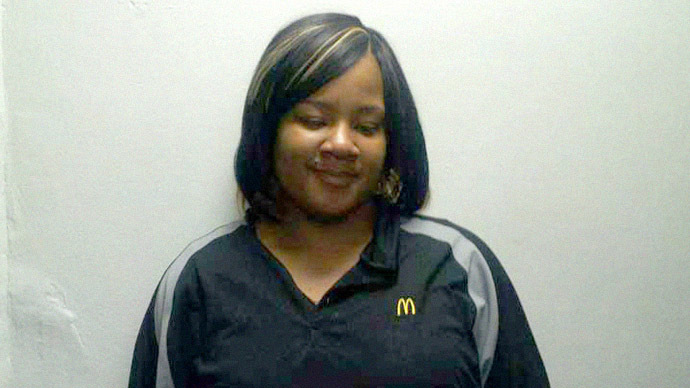 Law enforcers in Pittsburgh arrested a McDonald's restaurant staffer, who allegedly sold heroin in Happy Meal boxes. Customers got their dose after saying the code phrase: 'I'd like to order a toy.'
Shania Dennis, 26, has been arrested in a drug bust, which was conducted after the DA Narcotics Enforcement team was tipped off that a McDonald's restaurant was being used to peddle heroin.
Undercover agents set up a controlled buy of the drug at the restaurant on Wednesday afternoon, the District Attorney's office reported.
Customers looking for heroin were instructed to go through the drive-thru and say, "I'd like to order a toy," said Mike Manko, spokesman for DA Stephen A. Zappala Jr.
The buyer would then drive to a particular window, hand over the money and get a Happy Meal box with heroin inside.
Dennis denied wrongdoing to reporters as she was being taken away in handcuffs.
Police said they seized 10-stamp bags of heroin inside the box bought by the agent and recovered another 50 bags at the suspect's residence.
The authorities believe the heroin discovered in the bust is not related to the fentanyl-laced heroin blamed for 22 overdose deaths in southwestern Pennsylvania.
You can share this story on social media: