Crude explosives found on Maryland mall gunman – police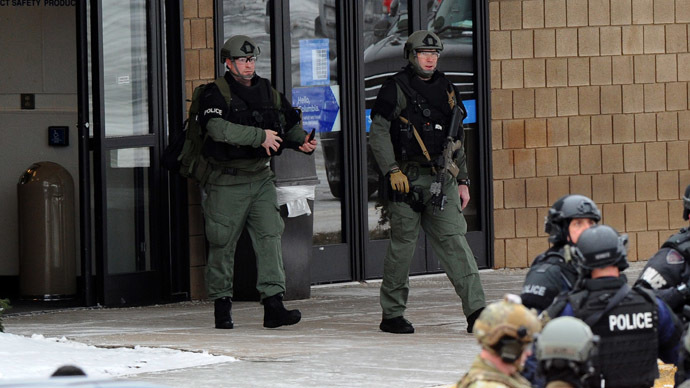 The gunman behind the Saturday shooting at a Maryland mall was carrying crude explosives at the time of the incident, police have confirmed. The man, who killed two retail workers before turning the gun on himself, has been identified by authorities.
The man was identified as 19-year-old Darion Marcus Aguilar, according to Howard County police chief Bill McMahon.
McMahon said he did not know if Aguilar had a criminal record, but said that police found crudely made explosives on his body. Police issued a statement saying that they found and disabled "two crude devices that appeared to be an attempt at making explosives using fireworks."
He added that the devices were made of "flash powder and household items" and were found in a backpack in the Zumiez store, where the shooting took place.
The mall was searched by officers and police dogs overnight on Saturday, and the shopping center was to remain closed on Sunday. Howard County executive Ken Ulman said the mall would likely reopen on Tuesday, if not sooner.
The two victims of the shooting have been named as 20-year-old Brianna Benlolo and 25-year-old Tyler Johnson, who both worked at Zumiez, a shop selling skateboarding equipment.
Benlolo's grandfather, John Feins, told AP that Benlolo had a two-year-old son and was working her first job since her child was born.
"It's senseless. It's totally senseless. I mean what can you say?You go to work and make a dollar and you got some idiot coming in and blowing people away," he said.
Howard County General Hospital said that it treated and released five other patients, one of whom had a gunshot wound.
You can share this story on social media: