Four people shot, one critically injured at New Orleans Mardi Gras celebration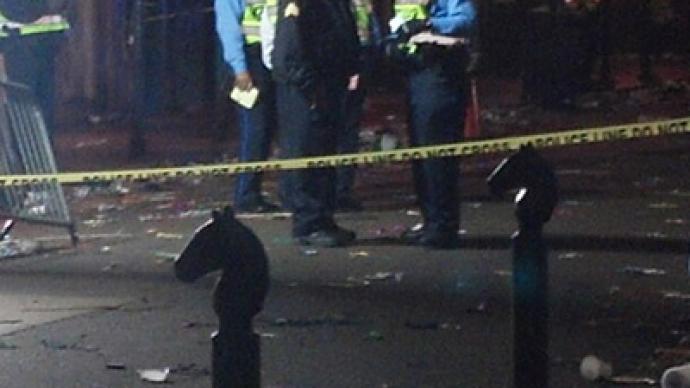 Four people have been shot during Mardi Gras celebrations in the US city of New Orleans, according to police. One male is critically injured and undergoing surgery.
The victim who appears to have been the intended target was shot three times – once in the abdomen, thigh and pelvic area.
The three other victims – one man and two women – are suffering from non life-threatening graze wounds.
The shooting took place on the crowded Bourbon Street around 9:30pm local time as the French Quarter was packed with tourists and locals taking part in the festivities.
"Everyone immediately started running and the cops immediately started running towards where people were running from," 21-year-old Patrick Clay, who was near the scene, told the Times-Picayune.
"I was with a group of about seven people and at that point we all just kind of grasped hands and made our way through the crowd as soon as possible. We were pretty scared, but at that point, I was just more worried about taking care of my friends," he said.
The incident occurred outside of a strip club. New Orleans' WWL-TV reported that police had obtained surveillance video from a nearby establishment as part of the investigation, which shows an argument between one man and two others. The New Orleans Police Department says after the two men left the scene, one of them returned with another man and shots were fired.
Police are currently looking for three male suspects.
Robertson said police believe they know the motive behind the shooting, but do not want to release the information at this time.
New Orleans Mardi Gras is an annual two-week-long festival that takes place throughout the city sometime between the end of January and the beginning of March. Hundreds of thousands of tourists arrive in the city from the US and abroad to watch spectacular parades and to party on Bourbon Street, known for its drinking establishments.
You can share this story on social media: