Manning wants Obama and Clinton as witnesses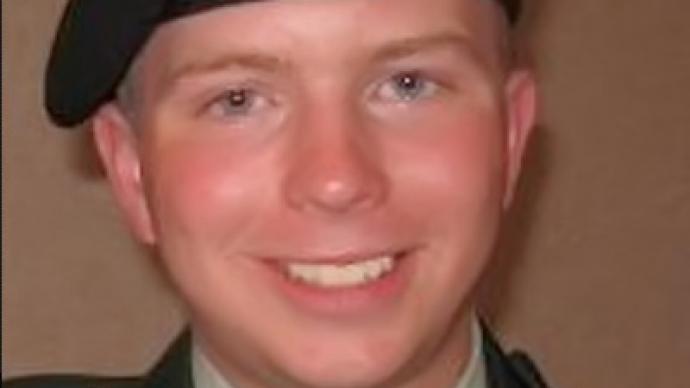 Days before a preliminary hearing for suspected WikiLeaks aide and US Army PFC Bradley Manning are set to begin, the attorney for the accused whistleblower is asking for two big names to take the stand.
In a request made Friday, Manning's attorney provided a 20-page list of defense witnesses that they are asking to appear at the hearing — among them US President Barack Obama and Secretary of State Hillary Clinton. After taking his plea to the courtroom, attorney David Coombs made the list publically available on the Internet over the weekend.The Article 32 hearing, scheduled to begin on December 16, serves as the military's own version of a grand jury hearing and will determine if the case against Manning needs to be referred to a full-scale court martial. The US military alleges that Manning passed along top-secret documents detrimental to the country's security to Julian Assange's WikIleaks website, though his attorneys feel like they have a strong case in support of their client. Despite this, Manning has been held under inhumane conditions for over a year-and-a-half since being detained by American officials.Should President Obama be subpoenaed to stand trial, Manning's attorney is expected to question the commander-in-chief over comments that he made earlier this year against Manning. Speaking during a fundraiser in April, the president insisted that the soldier "broke the law," which the defense says represented "unlawful command influence."A "superior officer in the chain of command is prohibited from saying or doing anything that could influence any decision by a subordinate in how to handle a military justice matter," Coombs writes in the court filing. The redacted version of the paper posted online has removed Obama's name, although the exact quote from Obama is still available, making it clear that they hope to have the president stand trial."We're a nation of laws. We don't let individuals make their own decisions about how the laws operate. [Manning] broke the law," Obama said at the time.DC-based news outlet Politico reports that Coombs also indicates that he wishes to quiz Obama over his own stance on transparency in government, something the president has in the past said he encourages. Given that case, it is unusual that the US wants to crackdown on Manning, potentially putting him in prison for life, for exposing the truth of the country's operation.Earlier, Coombs said that Obama administration officials said the leaked documents that have landed Manning in prison are of "rather benign nature" and are not "of any real damage to national security." Coombs added that a congressional official was told by State Department sources that his client's alleged disclosure of documents caused embarrassment but not damage, and Wired.com writes that "One assessment conducted by the Defense Intelligence Agency (DIA) concluded that all of the information allegedly leaked was dated, represented low-level opinions or was already commonly known due to previous public disclosures."Coombs intends on bringing up those claims with Secretary Clinton. According to the lawyer, Clinton "will testify that she has raised the issue of the disclosure of diplomatic cables with foreign leaders 'in order to assure our colleagues that it will not in any way interfere with American diplomacy or our commitment to continuing important work that is ongoing.' "Coombs adds, Clinton will "testify that although the leaks were embarrassing for the administration … she concurs with … opinion that they did not represent significant consequences to foreign policy."Last month, 50 members of European parliament sent a letter to administration officials and the Pentagon pleading with them to allow Juan Méndez, United Nation's special rapporteur on torture, access to Manning. Since being detained by American officials in May 2010, reports have continued to develop that Manning is being subjected to inhumane conditions, though the UN has been denied access time and time again to investigate such allegations.
You can share this story on social media: