Tennessee man arrested for Facebook 'like'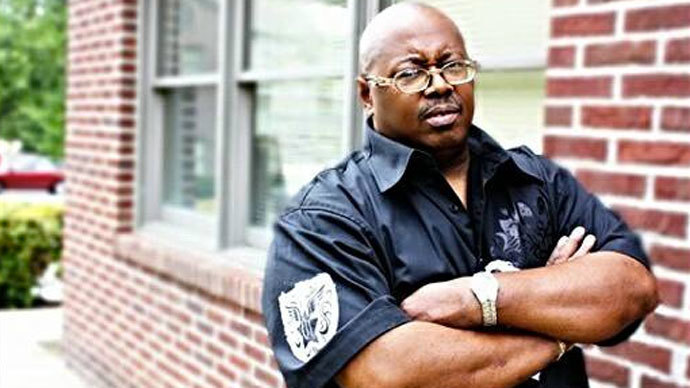 A radio host in Memphis, Tennessee, was placed in handcuffs on Tuesday after he "liked" a Facebook post made by a woman who had previously filed a restraining order against him.
The incident occurred when a woman named Towanna Murphy posted a video on Facebook. Talk radio host Thaddeus Matthews, who used to work with Murphy and reportedly had a sexual relationship with her, "liked" the update, leading her to snap screenshots of the post and head to the police.
According to local Fox affiliate WHBQ in Memphis, 56-year-old Matthews claims he turned himself in to authorities, but either way police agreed with Murphy, arrested him, and charged him with violating a protection order. Matthews is now free after posting a $1,000 bond.
This isn't the first time Matthews has had a run-in with the law, however, nor is it the first time his social media activity has landed him in hot water.
In November, he was indicted for publishing a pornographic image that depicts a young child performing a sexual act on an adult male on Facebook. He was officially charged with especially aggravated sexual exploitation of a minor, aggravated sexual exploitation of a minor and sexual exploitation of a minor, according to Memphis-based publication The Commercial Appeal.
For his part, Matthews claims he only posted the image in order to help law enforcement discover the identity of the man depicted in the picture. He added that an unnamed woman sent him the photo multiple times.
If convicted, Matthews faces anywhere between two and 30 years in prison.
This marks the second time in less than a month that a social media-triggered restraining order violation has led to an arrest. Just last week, reports surfaced that a Massachusetts man was arrested and placed behind bars for sending a Google+ invitation to his ex-girlfriend despite the fact that she had a restraining order against him.
That particular case took an interesting twist when the suspected individual, Thomas Gagnon, claimed he never actually sent the invite, and that it was automatically sent by Google.
Of course, Google also recently sparked controversy with its decision to allow any Google+ user to email a Gmail user, regardless of whether or not they know their email address.
You can share this story on social media: