LulzSec hacker-turned-snitch Sabu mysteriously avoids sentencing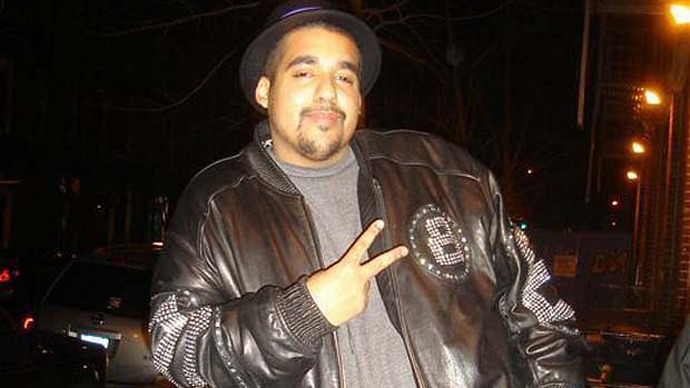 The sentencing of the hacker-turned-federal informant known as "Sabu" has been mysteriously put on hold amid a rekindled crackdown on so-called computer criminals.
Hector Xavier Monsegur, a New York City computer hacker that became a turncoat for the FBI and helped imprisona handful of alleged members of the Anonymous movement and its offshoots, was not sentenced in federal court on Friday as scheduled. Monsegur, 29, was arrested by federal agents on June 7, 2011, and reportedly began assisting the FBI that day. But despite already pleading guilty to a slew of crimes related to computer hacking, sentencing for Monsegur has been delayed yet again.
Monsegur's work as a confidential informant was only speculated until the March 2012 arrests of other alleged members of Anonymous, including Jeremy Hammond, when it was revealed that while using the alias "Sabu," the single father of two assisted authorities in netting hacktivists involved in the underground movement.
"Since literally the day he was arrested, the defendant has been cooperating with the government proactively," Assistant U.S. Attorney James Pastore said at a secret bail hearing two months after Monsegur first began aiding the FBI. "There is every reason to believe that by continuing the defendant's bail, by allowing him to continue to mitigate harm from cyberattacks, to continue to develop evidence against other targets, that will able to mitigate cybercrime and also apprehend some pretty serious cybercriminals."
Since his identity was uncovered, the Sabu alias has disappeared from the Internet and in its place has emerged an angry army of Anons who have declared him a traitor and a snitch. Then in August of last year, US District Judge Loretta Preska granted attorneys for the hacker a six month adjournment on his sentencing just one day before it was scheduled. In it, Assistant US Attorney James Pastor said that Monsegur's ongoing cooperation should warrant an extension, to which the court agreed and sentencing was postponed to 10 a.m. on February 22. On Friday, however, no sentencing occurred.
"Whoops Sabu's sentencing was *not* today," Gawker reporter Adrian Chen wrote on Twitter. "Clerk in the courtroom said she didn't know when it would be?"
With the mystery postponement, sentencing for Monsegur has failed to occur 20 months after his arrest. As the hunt for hacktivists intensifies as of late, though, it isn't entirely unlikely that he remains relatively free in order to assist federal investigators obtain further convictions. Days earlier, the Obama administration released a report detailing emerging cyberthreats and in it singled out both LulzSec and WikiLeaks as groups made up to conduct economic espionage. And one day before he was scheduled to be sentenced this week, the presiding judge in the Sabu case delivered bad news to fellow hacker Jeremy Hammond, who is being tried separately for a slew of crimes he is accused of committing as part of the Anonymous offshoot LulzSec. In that case, Judge Loretta Preska dismissed requests to recuse herself from the case and once again denied the defendant bail. Hammond is alleged to have hacked the computers of private intelligence firm Stratfor in late 2011 and then uploaded the pilfered files to a government computer that was provided to Sabu by the FBI.
"There's a pretty clear case of entrapment, in terms of trying to get Jeremy Hammond," attorney Michael Ratner of the Center for Constitutional Rights told Democracy Now! recently. Ratner, who serves as a US counsel for anti-secrecy website WikiLeaks, added that he suspects the government may have hoped to intertwine the whistleblower project into the case as well. In addition to the Stratfor files being sent to the government computer, they also made their way to WikiLeaks, where they have been continuously published.
According to Parmy Olson, the author of 'We Are Anonymous,' Julian Assange made contactwith Sabu over the Internet in late June, 2011 – just days after the former ringleader began working for the government.
When Monsegur is sentenced, he faces upwards of 124 years. After his arrest, he pleaded guilty to three counts of computer hacking conspiracy, five counts of computer hacking, one count of computer hacking in furtherance of fraud, one count of conspiracy to commit access device fraud, one count of conspiracy to commit bank fraud and one count of aggravated identity theft.
You can share this story on social media: