Millions log off of Facebook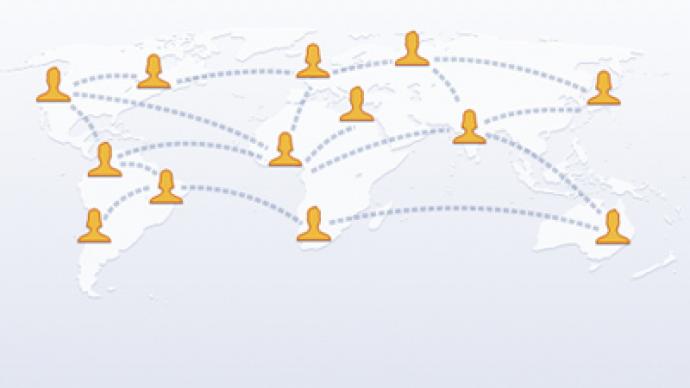 If you thought that maybe you've been losing friends as of late, don't worry—you're not the only one. A recent report alleges that the number of Facebook users across the US, UK and Canada is dropping dramatically.
According to an analysis conducted by the website Inside Facebook, the social networking site is losing users at an astronomical rate; six million Americans are said to have deactivated their accounts in the month of May alone. Speaking to the Daily Mail, Inside Facebook's Eric Eldon says that there is a "natural saturation" limit that Facebook can reach in any locale. "By the time Facebook reaches around 50 percent of the total population in a given country, growth generally slows to a halt," he says. Facebook execs announced earlier this year that half of the population of UK had created user accounts, but Eldon's figures say that more than 100,000 Brits stopped using their website last month. 1.5 million Canadians stopped logging on as well, as did users in Russia and Norway.Facebook itself has since questioned Eldon's analysis, saying that the information extracted from their advertising tools used in Eldon's report isn't designed as a source for tracking the overall growth of the site."We are very pleased with our growth and with the way people are engaged with Facebook," reads a statement, which claims that more than half of Facebook's active users log on in any given day. Facebook disputes Eldon's analysis and claims that it saw a 21 percent growth for US users during May, at least according to the measurement firm comScore.Other analysts support the saturation theory, however, saying that all of those who want a Facebook account in much of the western world already have one. From there, the only action a user can do is shut their profile down. Internet psychologist Graham Jones says to the Daily Mail that  "People get terribly excited about something new and after a while the novelty wears off.""In all aspects of our lives we are addicted to novelty, so Facebook should be the same," Jones adds.Facebook has grown from 100 million users in 2008 to over 600 million today. While users may be abandoning their accounts in North America, the company is seeing growth elsewhere as of late. Mexico, Brazil, India, Indonesia and the Philippines all saw an increase in user profiles during the same period that Inside Facebook notes a drop in US, UK and Canadian users. The report also notes that each of those countries were early adopters of the site.