Suspected ricin mailer released from custody as all charges dropped
Published time: 23 Apr, 2013 19:58
Edited time: 23 Apr, 2013 22:33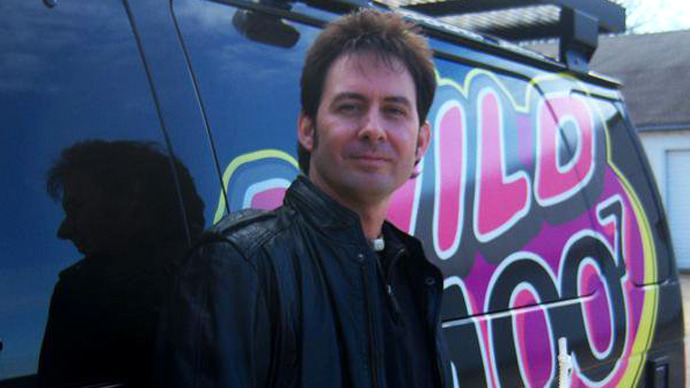 The Mississippi Elvis impersonator who was briefly suspected of sending poisoned letters to US President Barack Obama and members of Congress has been released from jail, with the Justice Department dropping all charges against him.
A US attorney's motion to dismiss without prejudice charges against suspected ricin mailer Paul Kevin Curtis has been accepted by federal judicial authorities. Citing "new information," the US Justice Department is evidently moving on to other suspects in the case. Federal marshals released Curtis earlier on Tuesday.

Authorities had confirmed Tuesday afternoon that Curtis, 45, was no longer in federal custody less than a week after being apprehended.
Police arrested Curtis last Wednesday at his house in Corinth, Miss. and charged him with sending mail that contained a threat to kill or harm the president and with sending mail containing a threat to injure the president. Authorities say Curtis sent letters believed to contain the hazardous chemical ricin to Obama, Sen. Roger Wicker (R-Miss.) and a Lee County, Miss., judge.
When the FBI announced Curtis' arrest last week, they said the letters he was suspected of mailing were signed, "I am KC and I approve this message," a signature that he often used on his personal Facebook page.
Elsewhere in the correspondence Curtis allegedly wrote, "Maybe I have your attention now even if that means someone must die."
An investigation in the suspect in the days since has revealed that he had adamantly warned others in recent years of an alleged body organ harvesting ring he became aware of while working at a janitor at a Mississippi medical facilities years earlier. Curtis tweeted to investigative journalist Radley Balko in 2011 saying he needed help because he blew the whistle at the largest rural healthcare organization in the United States. According to Salon, authorities originally thought the efforts to inform the public of the alleged black-market selling of vital organs culminated in the ricin-laced letters.
"He thinks everybody is out to get him," brother Jack Curtis told Salon.
Authorities apprehended Paul Kevin Curtis, an entertainer and record-setting Elvis impersonator, last Wednesday, but not before an investigation into the poisoned letters captivated the nation and caused a panic across the country. Both the Hart and Russell office buildings in Washington, DC were evacuated a day earlier amid another suspicious letter scare just one day after a pair of bombs detonated near the end of the Boston Marathon, killing three.
Paul Curtis was expected to be in a Mississippi courtroom earlier Tuesday for a scheduled preliminary hearing on his detention, but that meeting was mysteriously canceled hours before his release.
The latest news in the Curtis case comes just one day after an FBI agent testified that a search of the suspects' home turned up none of the materials he would need to make ricin.
"There was no apparent ricin, castor beans or any material there that could be used for the manufacturing, like a blender or something," FBI Agent Brandon Grant said. Grant also said a search of Curtis' computers contained no evidence that he searched the Internet for ricin-making instructions.
According to WTVA-TV, Curtis' attorney suggested that authorities were quickly learning their suspected letter-sender did not mail poisoned correspondence to the president or other lawmakers.
"The big part that we took from the testimony is that thorough and complete searches were done of Mr. Curtis's residence, his former wife's residence, as well as his vehicle -- the vehicle he was driving at the time of the stop -- and there was nothing found on anything that linked him to these crimes," counsel Christi McCoy said.
After Monday's hearing, Curtis' attorney told reporters that she wanted charges against her client dropped.
"The searches are concluded, not one single shred of evidence was found to indicate Kevin could have done this," Christi McCoy said after the hearing.
McCoy declined Tuesday to go into specifics about Curtis' release, but confirmed to the Associated Press, "I can tell you he is with his family."
McCoy added during an afternoon interview with CNN that her client was released on bond, but the conditions of which remain under seal.