Alleged LAX gunman was on the hunt for TSA agents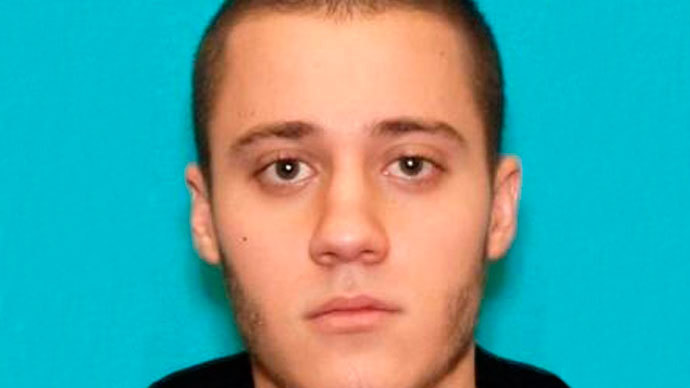 The suspected gunman in a deadly shooting spree at the Los Angeles International Airport last week intended to die after killing at least one airport security official, a key lawmaker said on Sunday.
Paul Anthony Ciancia, the 23-year-old shooting suspect, also used his "suicide" note to point out deficiencies in airport security, according to Michael McCaul, the Republican chairman of the U.S. House Committee on Homeland Security, who read the note.
"It's clearly one of those notes that reads, 'I'm going to kill people and I don't want to kill civilians,' with the idea that he's going to die at the end of this," he said to CNN. McCaul added that the note "talks a lot about killing TSA agents, and he said, 'If I just kill one, my mission is accomplished.'"
Ciancia is being charged with killing one Transportation Security Administration (TSA) officer and wounding two others at an international airport. If convicted, Ciancia could face the death penalty. According to NBC news, he has told law enforcement that he acted alone, and was dropped off at the airport by an unidentified roommate.
The LAX shooting marked the first time that a TSA officer has been killed on duty since agency was formed in the wake of the World Trade Center attacks on September 11, 2001.
Authorities say that after entering the airport, Ciancia used a semiautomatic .223-caliber to shoot TSA workers at a security checkpoint. Soon after beginning his assault, Ciancia was shot multiple times and wounded by airport police. He is currently in critical but stable condition.
In a criminal complaint filed on Saturday, investigators claim they found a handwritten note signed by Ciancia in his bag that was addressed to TSA officials. The note said that he wanted "to instill fear in your traitorous minds." Whether or not this is the note McCaul was referring to in his comments remains unclear.
As McCaul put it, Ciancia wanted to prove how poor security at major airports actually is.
"The other thing he wanted to talk about was how easy it is to bring a gun into an airport and do something just like he did," McCaul said concerning the note.
Since the assault on LAX, the TSA has indicated that it will consider changes to airport security operations around the country.
"We have been discussing what the policies and protocols have been to now," TSA administrator John Pistole said to Reuters. "Obviously, this gives us great concern."
You can share this story on social media: