Woman set ablaze in Louisiana KKK related attack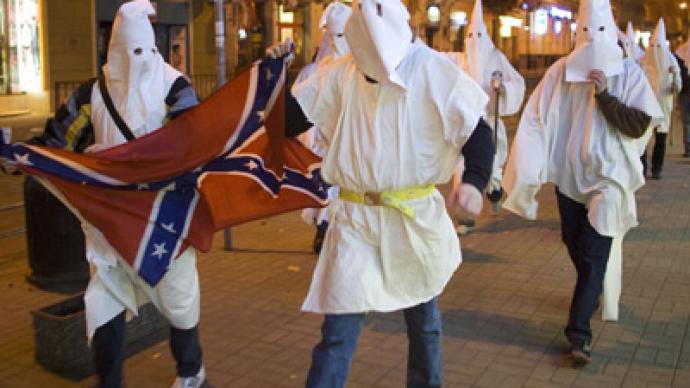 A 20-year-old African American woman has been set on fire with the letters KKK written on her car. Louisiana authorities are now investigating the possibility of a hate crime.
The incident occurred on Sunday night when Sharmeka Moffitt was attacked by three men in Civitan Park Winnsboro, Louisiana. The victim managed to call police, telling them she had been attacked and burned by unidentified men in white hoodies.The woman is now in a critical condition at LSU Medical Center in Shreveport. The victims mother told a local news channel that on "both of her arms, there are third degree burns, down her chest and legs- first degree. Basically her arms are real bad." Surgery has been scheduled for Tuesday.Police have also confirmed that the racial slur, "KKK", was spray painted on Moffitt's vehicle. The FBI have also been brought into the case to investigate the connection between a hate crime and speculation that the victim was wearing an Obama-campaign t-shirt at the time of the attack, a rumor that her mother denied. The Ku Klux Klan, often abbreviated as KKK is an extreme loosely formed far-right organization in the United States, which advocated extremist ideology such as white supremacy, white nationalism and an end to immigration. Their views have been historically expressed through terrorism and acts of excessive brutality. Winnsboro Police say they will be tightening security at the park as a result of the incident.
You can share this story on social media: