Teens suspected of Georgia baby's murder detained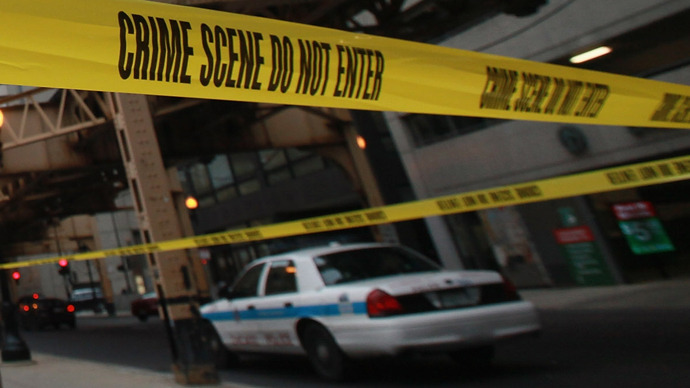 Two teenagers suspected of shooting to death a baby in a stroller and wounding his mother in the US state of Georgia have been arrested. Their motives are under investigation, while authorities are searching for the murder weapon.
Brunswick Police Chief Tobe Green revealed Friday that 17-year-old Demarquis Elkins will be charged as an adult with first-degree murder, while his unnamed 14-year-old accomplice, who is also charged with murder, will face a juvenile court. No motive has been declared for the grisly crime.

Georgia woman Sherry West was walking near her home Thursday morning with Antonio, her baby, when she was approached and held at gunpoint by a teenager demanding money from her. Following a short exchange, he replied to her entreaties by saying, "do you want me to kill your baby?" then proceeded to do so before running off with his accomplice.

"I put my arms over my baby and [the older boy] shoves me, and then he shot my baby right in the head," West told local WAWS-TV. The boy then shot West in the leg and ran off with his accomplice into a residential neighborhood.

There were four shots fired in total, with West's ear being grazed and her knee injured. But, she said, she didn't notice the pain and tried to shield her baby. After the child was shot in the head, she tried to perform CPR, but to no avail.

The baby's father is overcome with grief and at not having been present to stop the murder. "Why my little one?" asked Louis Santiago in an interview with WAWS. "You know, you should have just taken the pocketbook and go," he said.

Brunswick residents were outraged by the crime, and pooling their efforts to help the police catch the criminals by submitting more than 30 leads as of Friday morning. Police corroboratied stories and sifted through school attendance records, finally arresting the two suspects.

The exact details of the arrest have not yet been made clear.

You can share this story on social media: