Kentucky teen faces jail time after exposing sexual assailants on Twitter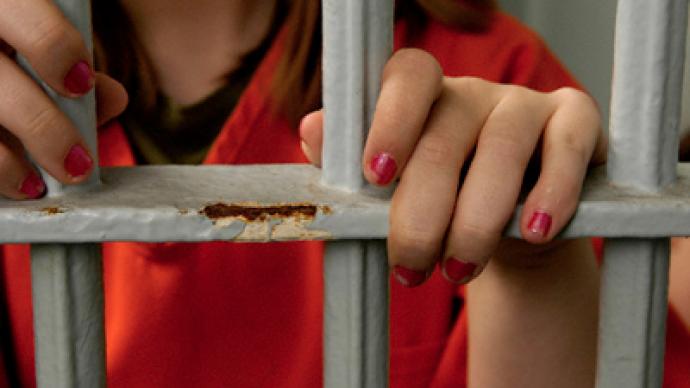 A 17-year old Kentucky girl is facing up to 180 days in jail for tweeting the names of two teenagers who sexually assaulted her.
Savannah Dietrich, a Louisville resident, said she was frustrated by what she considered a lenient plea bargain for the boys, who had pleaded guilty to assaulting her and distributing photos of the episode.Dietrich was sexually assaulted by acquaintances after falling unconscious after drinking one night in 2011. Growing worried that people she knew had seen the photos, she became too embarrassed to go out in public."For months, I cried myself to sleep. I couldn't go out in public places," she told the Courier-Journal, Louisville's main newspaper. "You just sit there and wonder, who saw [the pictures], who knows?"The teenage boys pleaded guilty to first-degree sexual abuse and misdemeanor voyeurism. While their sentencing is due next month, there is a plea agreement that Dietrich considers nothing more than a slap on the wrist."I felt like they were given a very, very light deal," she said. "I wasn't happy with it, at all."She took her frustration to Twitter and now, she faces contempt charges for violating the confidentiality of minors in court. But although she faces up to 180 days in jail and a $500 fine for publicizing their names, she refuses to be silenced."There you go, lock me up," she wrote on Twitter after naming her assaulters. "I'm not protecting anyone that made my life a living hell."The girl is turning to the media regarding her case. While some legal experts claim Dietrich should have the right to talk about what happened to her, others say she should not have violated the court's order of confidentially.Jo Ann Phillips of the Kentuckians Voice for Crime Victims says that although Dietrich stood up for what she believed was right, she should have taken a different approach."She should have gone to a victims' group or her local legislator and fought for her right to speak out," Phillips said.But Dietrich continues to speak publicly about her case, hoping the media attention will give her the justice she hopes for."If they really feel it's necessary to throw me in jail for talking about what happened to me … as opposed to throwing these boys in jail for what they did to me, then I don't understand justice," she said.
You can share this story on social media: