UK sex crimes case brings race issues to the fore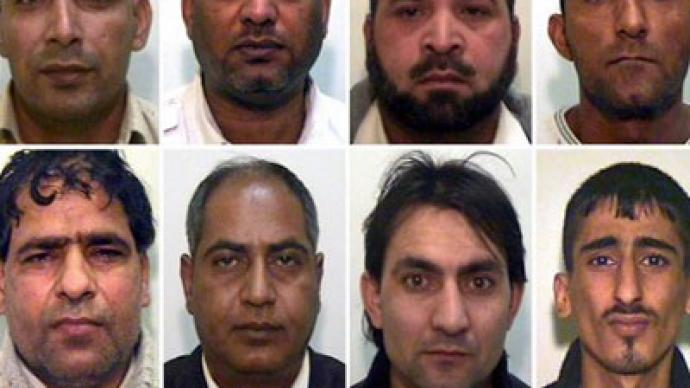 Nine British men of Pakistani and Afghan origin were convicted of using alcohol and drugs to lure girls as young as 13 into sexual encounters. The case has heightened racial tensions in Britain and stirred protests among the far right.
Kabeer Hassan, Abdul Aziz, Abdul Rauf, Mohammed Sajid, Adil Khan, Abdul Qayyum, Mohammed Amin, Hamid Safi and a 59-year-old man who cannot be named for legal reasons, were convicted Tuesday of charges including rape, assault, sex trafficking and conspiracy. The sentencing of the men, whose ages range from 22 to 59, will begin Wednesday. They used various defenses, including claiming that the girls were prostitutes.The five victims who shared their stories with jurors during the trial were all white. They spoke of being raped, assaulted and traded for sex, sometimes being passed from man to man, and sometimes being too drunk to stop the abuse. "We'd get free alcohol, cigarettes, food and free taxis and things," said one girl who went to the police in 2008. "At first I thought it [was] great because nothing had happened, like nothing sexual. Towards the end it was like, it could be up to five different men in a day, sometimes every day, at least four or five times a week."
'It is not a racial issue'
Greater Manchester Police Assistant Chief Constable Steve Heywood denied that the case was about race. "It is not a racial issue," he said. "This is about adults preying on vulnerable young children." But race was repeatedly brought to the fore as the case progressed.Far right groups such as the English Defence League and the British National Party led protests shortly after the trial began February 6. The father of one victim told the court he joined the BNP after learning of what had happened to his daughter.The trial was also delayed after two nonwhite lawyers representing some of the men were attacked by far-right protesters and quit the case.
Muslim leaders condemned the crimes and praised the bravery of the victims for coming forward."These criminals have brought shame on themselves, their families and our community," said Mohammed Shafiq of the Ramadhan Foundation, one of Britain's largest Muslim organizations.The trial has caused controversy in more than one respect. One of the victims first spoke to police in August 2008, supplying underwear with DNA evidence implicating one of the suspects, but a Crown Prosecution Service lawyer failed to press charges after concerns that the jury might have questioned the girl's credibility.Both the Crown Prosecution Service and police apologized for not taking the first victim's case to trial earlier.It was Afzal who overturned the initial decision and decided to file charges against the men that girl had accused."The witness was entirely credible," he said. "To put it bluntly, the original decision was wrong."
You can share this story on social media: