Just a dollar for a house! But where's the catch?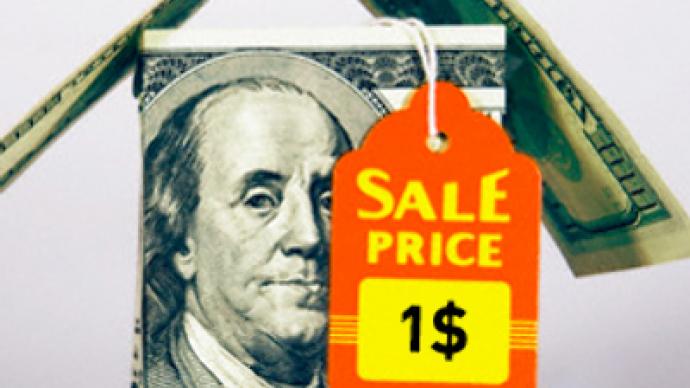 Anyone can buy a two-story farmhouse in North Vigrinia for only 1 US dollar. But there's a catch: the customer will have to pay to have the house carted away.
That's because the land is not for sale, AP reports, so the buyer will have to meet the expenses.
The 1880s farmhouse is more than 2,500 square feet. It needs to be moved to make room for an assisted living facility.
Things look even more complicated as potential customers will have to get permission from local officials to move the house, warns H.H.Hunt – the company that now owns the building.
But despite all the trouble, many seem to be interested in the deal. First the ads were published in a newspaper and received around ten responses. But when the information appeared on the web, more than a million people drew their attention to the 'super-profitable' offer.

Though the person who will finally dare to buy the house, despite all the difficulties, can use the incident from Russian history back in the 19th century.
The house of famed Russian writer Leo Tolstoy in Yasnaya Polyana was sold and dismantled. The house, where the author of such world-renowned novels as "War and Peace" and "Anna Karenina" was born, was taken apart and carted to the neighboring village of Dolgoye, while the family moved into an annex.
Only once in the 56 years after its sale did the writer visit the house in its new place, which was already uninhabited.
You can share this story on social media: