Zimmerman acquitted of Trayvon Martin murder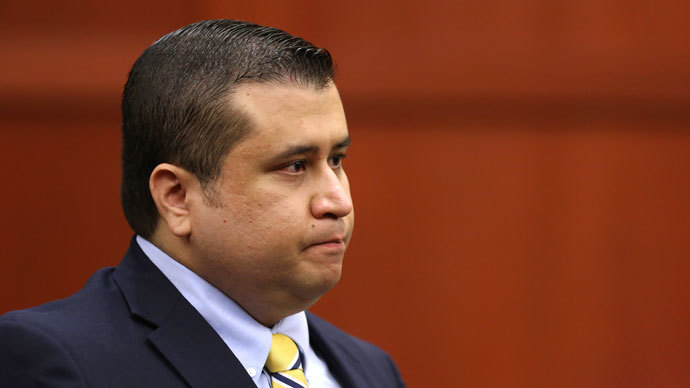 A jury in Florida has ruled that George Zimmerman is not guilty of all charges relating to the murder of unarmed African-American teenager Trayvon Martin. The high-profile case sparked a massive national debate on race and guns in the United States.
Twenty-nine-year-old Zimmerman was acquitted on Saturday of all charges relating to the fatal shooting of Martin. The former neighborhood watch volunteer could have been sentenced to life in prison for second-degree murder or up to 30 years for manslaughter if he was found guilty.

Martin, 17, was shot over a year ago by Zimmerman, who claimed he acted in self-defense. The prosecution argued that Zimmerman was guilty of second-degree murder, stating that he racially profiled the unarmed teen and assumed he was a criminal when he saw him walking through a gated community in Sanford. They claimed that Zimmerman tracked the boy down and started the fight that led to the shooting.

The verdict was reached by a panel of six women jurors, 15 months after Martin's death and six miles away from where the incident took place.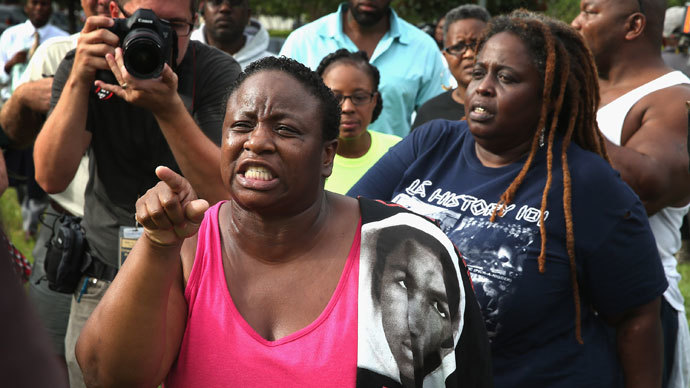 "Today, justice failed Trayvon Martin and his family," Roslyn M. Brock, chairman of the National Association of Colored People, said in a statement.
"We call immediately for the Justice Department to conduct an investigation into the civil rights violations committed against Trayvon Martin. This case has re-energized the movement to end racial profiling in the United States."
The verdict has triggered angry reaction from Trayvon Martin's supporters, who rallied outside the court. There are reports that police are on high alert as crowds gather across the country in reaction to the verdict.

There have been fears that a not-guilty verdict could spark violence. In hopes of diminishing the likelihood of a possible riot, officials in Florida have asked that people try to hold back and not provoke others to engage in potentially violent mass action.
Civil rights leader Jesse Jackson tweeted within minutes of the acquittal: "Avoid violence, it will lead to more tragedies. Find a way for self construction not deconstruction in this time of despair." 
"We are outraged and heartbroken over today's verdict," said Benjamin Todd Jealous, President and CEO of the NAACP.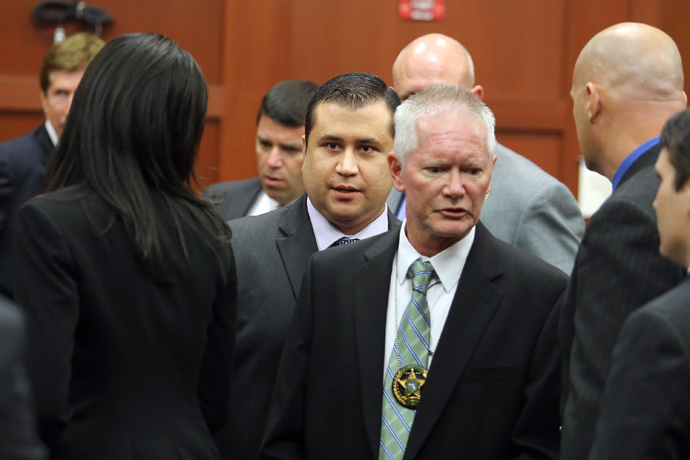 "We stand with Trayvon's family and we are called to act. We will pursue civil rights charges with the Department of Justice, we will continue to fight for the removal of Stand Your Ground laws in every state, and we will not rest until racial profiling in all its forms is outlawed."
Jealous has called for a civil rights lawsuit against Zimmerman. Civil rights cases, which award financial compensation, require a lower burden of proof, though Zimmerman\s legal team have stated that their client is likely "immune" from such prosecution.

The shooting has sparked heated discussion surrounding Florida's controversial "Stand Your Ground" law. The legislation, which was approved in 2005, states that people fearing for their lives can use deadly force without having to retreat from a confrontation - even when it is possible. 
The law isn't just present in Florida – it has been enacted in some form in about 30 other states. But many argue that the legislation shouldn't exist, and that lawmakers and gun advocates went too far in authorizing the use of deadly force in scenarios where it could potentially be avoided.

You can share this story on social media: