Chapman to eat Jolie's salt in Moscow?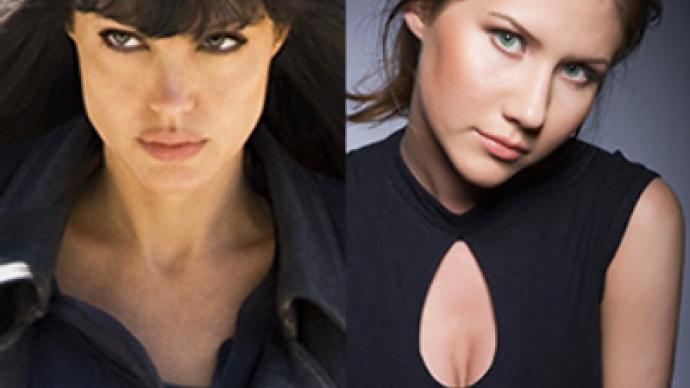 The star of the new spy thriller "Salt," Angelina Jolie, is looking to meet the red-haired Russian star of the recent spy scandal, Anna Chapman, at the premiere of her new action adventure in Moscow.
She's reportedly asked the Russian organizers of the upcoming event to invite "Agent 90-60-90" to the highly-anticipated film screening next week.
Following the arrest of the alleged Russian spy in the US last June, there's been a heated discussion on the similarities between the plot of the film and Anna Chapman's life, full of sexy, cinematic adventure.
One of those in charge of the "Salt" promotion campaign in Moscow, Igor Dubinin, told LifeNews online, he doesn't have a clue on where to find Chapman who recently returned to Russia following the spy swap between Russia and America.
The 28-year-old was one of 10 suspects arrested in New York on June 27, believed to be a member of an alleged spy ring of "trained Russian intelligence operatives."

"Salt" from "Patriot Games" director Philip Noyce revolves around a CIA officer, Evelyn Salt, accused of being a Russian sleeper spy.
Apparently, the daredevil agent will have to go extremes to retrieve her character and restore loyal reputation.
Played by Jolie, the coveted title role was initially conceived for Tom Cruise but in the long run things played out differently.
The 35-year-old actress who had to pick up some Russian for the role, earlier told the British tabloid The Sun she found it interesting to see how "seductive that language could become."
Should her command of Russian prove adequate enough, Angelina and Anna could share their experiences on what it takes to be a spy in the original.
You can share this story on social media: