U.K. embassy in Moscow made Russian blind singer feel 'humiliated'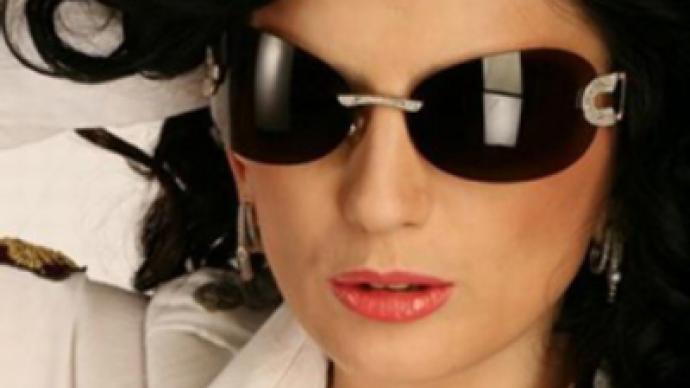 Blind Russian pop singer Diana Gurtskaya is waiting for an official apology from the U.K. embassy in Moscow after she was asked to take off her dark glasses for a visa photograph.
Together with her husband, Diana Gurtskaya wanted to go to London for the May holidays. After she handed her visa application to the British embassy, Gurtskaya was asked to remove the dark glasses she always wears due to her blindness.
"According the rules, applicants are required to provide biometric data – fingerprints and a retina scan. But there are situations when it's impossible," said Gurtskaya's husband, lawyer Pyotr Kucherenko, in an interview with the Russian RIA Novosti agency. "Diana has all her ID photos taken with glasses and had her visa photo taken the same way. But the consul service requested the second visit and a photo without glasses. We refused. They asked for health record and I gave them a medical sheet. But that's where the process hanged. Seems we are not making it to England for the holidays," he said.
Diana Gurtskaya said she felt 'humiliated' over the situation.
The couple sent a letter of complaint to Ann Pringle, the British ambassador to Russia, over the incident saying the rules of applying for British visas violate the rights of physically handicapped people covered by the UN convention on Rights of Persons with Disabilities. Gurtskaya underlined in the letter that the incident 'was the first time for many years of travel to different countries in the world that her blindness has become an obstacle.'
A few days later Gurtskaya got a response. In her letter, Ann Pringle promised to investigate the changes to the visa requirements for people with disabilities.
"I'm deeply sorry that you were not satisfied with the service of our visa department," says the letter. "Our visa offices are encouraged to provide high level service for all applicants."
The ambassador underlined that though these visa regulations are on legal basis, she asked officers from the U.K. Border Agency to urgently study the issues raised in Gurtskaya's complaint.
"We will send you extra information once the agency finishes the investigation of the matter," said the letter.
Such a quick answer from the ambassador shows the problem really does exist, suggests Diana:
"My situation became a starting engine which, I hope, will bring changes to the work of British consul services in Russia," commented the singer.
The information on visa requirements from the official website for the British embassy in Moscow says:
"Digital photographs must be of your full face and you should not wear sunglasses, a hat or any other head covering (unless you wear it for cultural or religious reasons but the face must not be covered)."
You can share this story on social media: