Jolie's double mastectomy highlights Supreme Court 'cancer gene' patent battle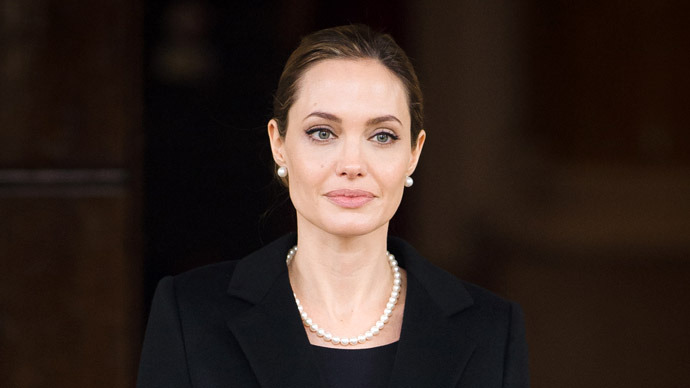 Angelina Jolie's double mastectomy revelation had the unintended side-effect of boosting the share price for the biotech firm that owns the patent to her "breast cancer gene," highlighting an ongoing US Supreme Court battle over the right to patent life.
On Monday, Jolie told the world she had undergone the procedure after discovering she carries a gene called BRCA1, which drastically increases the risk of developing breast and ovarian cancer.

Myriad Genetics, the Utah-based firm which owns both the patent to BRCA1 and a similar gene called BRCA2, saw its shares climb 4 percent on Tuesday following the starlet's announcement, Yahoo!Finance reports.  

As the patent owner, Myriad has the exclusive right to test for those genes, keeping other biotech firms from developing their own diagnostic tools.

Jolie, who underwent Myriad's BRACAnalysis – which determines a woman's risk of getting hereditary breast or ovarian cancer by looking for defects in the BRCA1 or BRCA2 genes –urged others to take the genetic tests as well.  

Her decision to not keep her story private was spurred by her desire to warn women "who do not know that they might be living under the shadow of cancer." But with only one firm monopolizing research on the "faulty" genes, Jolie's altruistic announcement pushed Myriad's stock up to its highest level since mid-2009.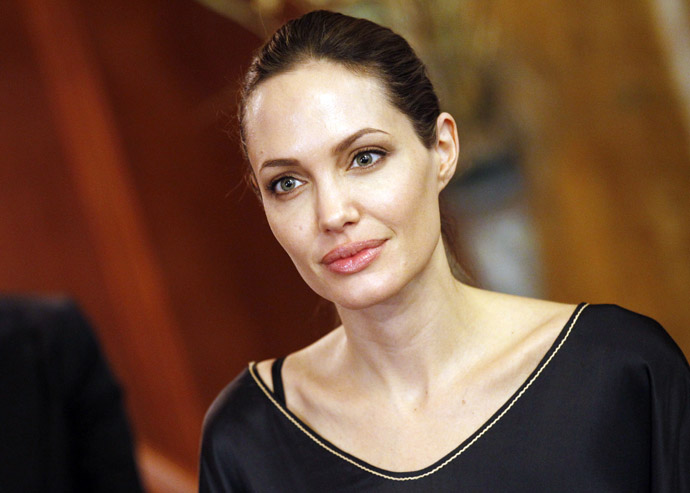 Testing for the two genes costs roughly $3,340 dollars, though the molecular diagnostic company might soon see their profit base shrink amidst an ongoing Supreme Court case which could see such patents on nature nullified.  
In late November, the court decided to review whether companies can patent the process of taking the human gene out of the body for research, with arguments getting underway in April.
The appeal to the Supreme Court was filed by the American Civil Liberties Union and the Public Patent Foundation on behalf of the Association for Molecular Pathology (AMP) and other professional organizations that represent more than 150,000 physicians and scientists.
The coalition has banded together to fight against attempts to patent and financially exploit parts of the human body, which they argue are
"products of nature." The have further said the patents undermine the First Amendment by delimiting the free exchange of ideas related to the human body.
"Gene patents prevent pathologists from reading their patients' DNA sequences to assess their risks for disease, their prognoses, or their potential responsiveness to therapy," the online health information site OncLive cites AMP president Iris Schrijver as saying last September.
"The result of this lack of competition is increased test costs, decreased patient access, reduced innovation in the development of new test methods, and dramatically reduced knowledge dissemination." The cancer groups initially won a court ruling in 2010, although an appeals court later found that genes could in fact be patented, as the very process of extracting genes differentiated them from the "natural" DNA in our bodies, the Wall Street Journal reported.
In a scathing article published by Slate magazine on Sunday, world-renowned economist Joseph Stiglitz lambasted Myriad as "a true example of an American corporation for which profit trumps all other values, including the value of human life itself."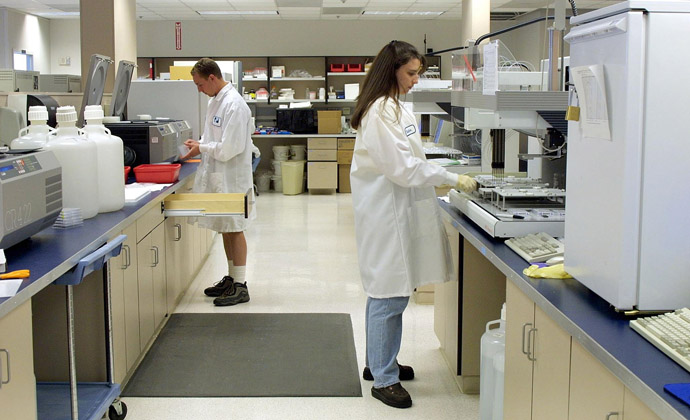 "It [Myriad] claims to own the rights to any test for the presence of the two critical genes associated with breast cancer, and it has ruthlessly enforced that right, though their test is inferior to one that Yale University was willing to provide at much lower cost. The consequences have been tragic: Thorough, affordable testing that identifies high-risk patients saves lives." Myriad and other biotech firms argue that without the ability to have such patents – which they have now been obtaining for three decades – the lack of financial incentives would cause the industry to dry up.
Currently, some 20 percent of the 4,000 genes found in the human body have been patented, including some linked to colon cancer and Alzheimer's disease. Some patents are owned by research institutions which attempt to prevent their reduction to a strictly for profit tool.
Myriad's patents on BRCA1 and BRCA2 are set to expire in roughly two years. A ruling by the Supreme Court is expected later this year.