US medical system lets hospitals profit from botched surgeries, extra care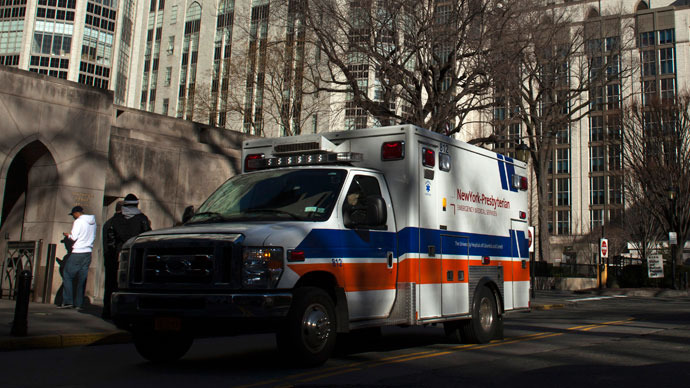 American hospitals are financially discouraged from properly caring for their patients because, as a new study reveals, surgical complications and extra medical care result in higher profits generated from insurance companies.
The study's results were published Tuesday in The Journal of the American Medical Association. In an editorial accompanying the findings, the authors recommended changing the American payment structure to put an end to a system that rewards hospitals that provide poor care. 
Without such reforms, hospitals need to look no further than their bottom line to see that there's no incentive to improve. 
"It's been known that hospitals are not rewarded for quality," said study author and Harvard School of Public Health director Atul Gawande. "But it hadn't been recognized exactly how much more money they make when harm is done.
"We found clear evidence that reducing harm and improving quality is perversely penalized in our current health care system," said study author Sunil Eappen, who serves as the chief medical officer of the Massachusetts Eye and Ear Infirmary. Other authors hailed from the Boston Consulting Group, Harvard University School of Medicine, and the nonprofit Texas Health Resources. 
It's estimated that Americans and their insurance providers or government benefit programs spend $400 billion on surgery annually. Privately insured patients with surgery complications net hospitals 330 per cent more profit than privately insured patients who have a successful surgery. Elderly and disabled patients under a government Medicare plan provide hospitals with 190 per cent higher profit when their surgeries go wrong.
"If you personalize this and a relative is having a heart surgery, which gets complicated by pneumonia, I don't think we would want a hospital's profit to go up as a result of that pneumonia," study co-author Barry Rosenberg, a partner in Boston Consulting Group's health care practice, told the Washington Post. 
The results highlight the longstanding problem with the American health care system's for-profit foundation, which pays doctors for every service they provide - even if it's done wrong. 
"We have never seen hospitals that are actively trying to cause complications to make a profit," said Gawande. "But we've seen a lot of hospitals where you say, 'Why aren't you investing in reducing risk, the way other industries do?'" 
The results are based on the analysis of the records of 34,256 patients who had surgery in 2010 at one of 12 hospitals. Of that total, 1,820 people left surgery with one or more preventable complication including pneumonia, blood clots or infected incisions. The median stay of those patients would then quadruple to 14 days - whereupon insurers would average an additional $30,500. 
"This is a clear indication that health care payment reform is necessary," Gawande said. "Hospitals should gain, not lose, financially from reducing harm."
You can share this story on social media: