Placebo effective: UK doctors admit to prescribing inactive substances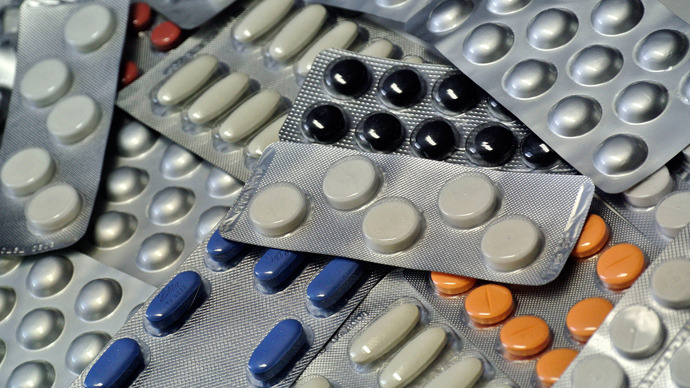 An overwhelming majority of British doctors admitted to having prescribed placebo treatments to their patients, new research reveals. They count on a psychological benefit or seek to reassure their clients on their state of heath.
Medical practitioners do it to help, not to deceive people, the study's authors claim. Ninety-seven per cent of UK doctors have administered a so-called 'impure' placebo to their patients, researchers at the University of Oxford and the University of Southampton found.
"This is not about doctors deceiving patients," Dr. Jeremy Howick, co-lead author of the study from the University of Oxford, said. "The study shows that placebo use is widespread in the UK, and doctors clearly believe that placebos can help patients."
Pure placebos are substances believed to be totally pharmacologically inert, such as sugar pills or saline injections. Only 12 percent of the doctors admitted using this kind.

Impure placebos are pharmacologically active, but administered in doses too low to have a full effect. The clear preference for the impure placebo is explicable, since the doctors want patients to feel some effect, as well as to believe the medicine is working.

Non-essential physical examinations and blood tests also have the 'impure' placebo effect.

The reasons behind placebo prescriptions are broadly similar, the survey confirms. Doctors prescribe both pure and impure placebos in cases when they want to induce physiological treatment effects, when patients demand treatment or in order to reassure them about their ailments.

One type of placebo use identified in the research was treatment of suspected viral infections. Doctors are told not to use antibiotics against viruses, since they have been proven powerless.
"The placebo effect works by releasing our body's own natural painkillers into our nervous system," Professor George Lewith, co-lead author of the study from the University of Southampton, said.
"The stigma attached to placebo use is irrational, and further investigation is needed to develop ethical, cost-effective placebos," Lewith said. The researcher believes the study "demonstrates that doctors are generally using placebos in good faith to help patients."
Ninety per cent of respondents said they object to using placebos when it compromises patient-doctor trust. More than 80 per cent spoke against deception when it comes to administering placebos.

Researchers at the two universities based their results on a random sample of 783 doctors who completed a survey online. Fifty-five per cent of respondents were male, the average year of qualification was 1993, the average days per week in current practice were four, and the average number of patients treated per week was 123.


You can share this story on social media: