American doctors warn of new killer virus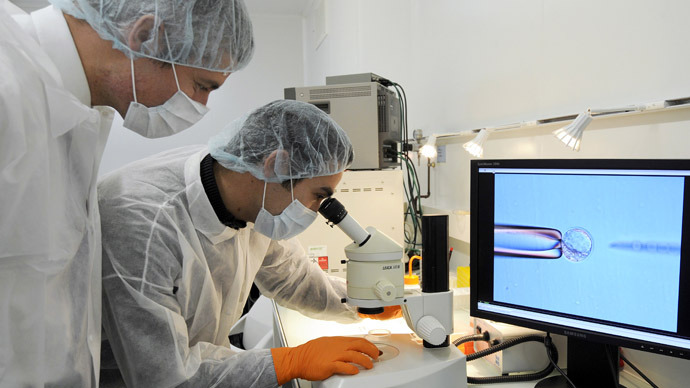 Traveling to the Middle East? US health officials are warning Americans to be on the lookout for a new coronavirus, an acute respiratory infection similar to SARS that has so far infected 14 people and killed eight.
Most of the deadly infections have occurred in the Middle East, but it only takes one infected American to trigger a nationwide outbreak. A new analysis of the virus has confirmed that it can spread through human contact, according to the Centers for Disease Control and Prevention.
Worldwide, a total of 14 cases have been documented, with eight of those resulting in fatalities. The CDC warns that people traveling to the Arabian Peninsula have the highest possible risk of transmission. Of the three cases seen in Great Britain, one came from a 60-year-old old man who had traveled to Pakistan and Saudi Arabia, while the other two cases came through direct contact with the first victim. The second person to become infected became ill on Feb. 6 and died shortly thereafter.
"The routes of transmission to humans of the novel coronavirus have not yet been fully determined, but the recent UK experience provides strong evidence of human-to-human transmission in at least some circumstances," Professor John Watson, head of the respiratory diseases department at Britain's Health Protection Agency, told Medical News Today.
The CDC is urging everyone who traveled to the Arabian Peninsula and suffering from respiratory symptoms to immediately get tested for the novel coronavirus. The health agency also advises US residents who have been in close contact with such travelers to pay close attention to any symptoms. The illness usually shows up within 10 days of infection and brings on a fever, coughing and shortness of breath. All patients develop pneumonia, and some suffer from kidney failure.
So far, no travel restrictions to the Arabian Peninsula and neighboring countries have been implemented.
The SARS virus, a close relative of the new coronavirus, killed nearly 800 people and infected more than 8,000, most of which occurred in 2003. Similar to SARS, the new virus is thought to reside in bats, but it is unclear how humans first became infected. The latest patient to succumb to the infected died nine days after being hospitalized in Saudi Arabia on Feb. 10.
The latest coronavirus is not the only American concern: the CDC recently also warned of a growing number of cases of the Carbapenem-Resistant Enterobacteriaceae (CRE), a superbug that is resistant to all existing antibiotics. Nearly four percent of all US hospitals and 18 percent of specialized medical facilities have infected patients with the bacteria in the first half of 2012, including the National Institutes of Health, the CDC reported.  More than 50 percent of patients whose bloodstream becomes infected with the bacteria die from the infection.
"We have a very serious problem, and we need to sound an alarm," CDC director Dr. Thomas Frieden said Tuesday during a press conference.
With two CDC warnings in the same week, Americans are being urged to watch their symptoms closely for two separate illnesses with high mortality rates.
You can share this story on social media: