Oscar Grant's killer on trial again for police brutality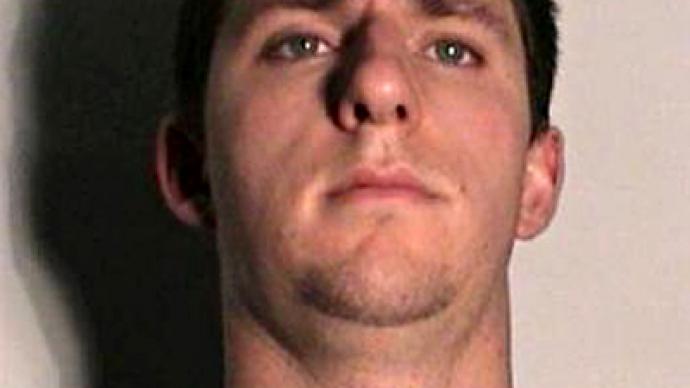 Former San Francisco BART police officer Johannes Mehserle is on trial this week, and if his name and affiliation rings a bell, there is good reason: Mehserle was found guilty of killing Oscar Grant, an unarmed transit rider, during a 2009 incident.
As luck would have it, that wasn't the first time that Mehserle went a little overboard. Less than two months before he executed Grant at pointblank range in an Oakland, California train station, the ex-officer allegedly used excessive force and violated the constitutional rights of Kenneth Carrethers at a separate Bay Area Rapid Transit hub.Carrethers' attorneys say that on November 15 2008, their client was angry over the BART cops' lack of help in a case of vandalism that targeted his car. Carrethers says that he called the police force "useless," and from there Mehserle and a handful of other offices became irate. According to court filings, Mehserle used a leg sweep to take Carrethers to the ground, then punched and kicked him while he was on the pavement. The complaint continues that cops tied up Carrethers' arms and legs before hauling him away. "Well, have you learned not to mess with police officers?" Mehserle allegedly asked him.Carrethers was initially charged with resisting arrest, but six weeks later a cell phone camera filmed Mehserle executing Oscar Grant while the unarmed black man man laid face down in a BART station. A civil case was filed by Carrethers a month later, but was put on hold while Merhselrs waited behind bars during his trial for the Grant incident.A jury went on to find the ex-officer only guilty of involuntary manslaughter and mobs rioted the streets of Oakland, California. Johannes Mehserle only served 11 months for killing Grant. To RT, a family member of Grant said that the sentence demonstrated "just how racist this criminal justice system is."Mehserle, a white man, is once again being charged with using excessive force on an unarmed black man.Five officers in all are on trial for the beating of Carrethers, 43, as well as attacking him for exercising his freedom of speech. Mehserle is expected to testify on his own behalf.
You can share this story on social media: