Anonymous attacks San Francisco's BART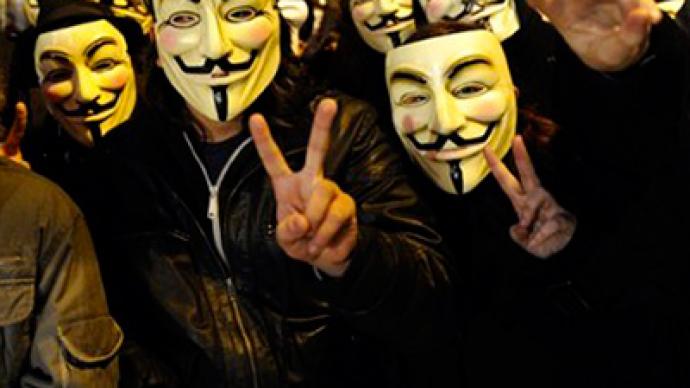 Personal data pertaining to more than 2,000 patrons of San Francisco's mass transit system was hacked over the weekend in retaliation for a recent black-out of cell phone service in city train stations.
The hacktivist collective Anonymous is taking credit for Sunday's infiltration of myBART.org, the website belonging to San Fran's Bay Area Rapid Transit (BART) system. In a statement released following the hack, Anonymous tells BART that "we will not tolerate censorship.""Anonymous demands that this activity revolving around censorship cease and desist and we know you are already planning to do this again," they write in the statement.The attack on the BART website comes after local authorities decided to throttle service on the city's mobile networks last Thursday. Officials hoped that, by limiting the service of cell phone users in city stations, mobile-minded activists' plans to protest against a recent killing carried out by a San Francisco cop would go on without incident. Residents were planning to protest the July 3 shooting of a man that was shot and killed by BART police after he allegedly threw a knife at officers. Around 100 people gathered to protest the police action the following week, leading BART officials to temporarily shut down one metro station within the city. A protest over the January 2009 killing of Oscar Grant, an unarmed man executed by BART police, led to 152 arrests back in November. Earlier this year his killer, Johannes Mehserle, was released from prison after only serving 11 months, sparking yet more protests.Officials for BART have so far acknowledged the infiltration and have told the local media that both the FBI and Department for Homeland Security are investigating the action. This weekend's release revealed names, addresses, phone numbers and log-ins for thousands of users. Anonymous is calling their most recent initiative "OpBart."A spokesperson for BART tells that San Francisco Gate that they're taking steps to make sure their customers are safe, and defended Thursday's black-out by saying it was done "to prevent what could have been a dangerous situation.""It's one of the tactics we have at our disposal. We may use it; we may not. And I'm not sure we would necessarily let anyone know in advance either way," says spokesman Jim Allison. In regards to Sunday's attack, Anonymous says they "will attempt to show those engaging in the censorship what it feels like to be silenced."Anonymous is currently planning a live, in-person protest against BART later this afternoon, Monday, August 15.
You can share this story on social media: