Joe the Plumber proposes immigration solution: Shoot on sight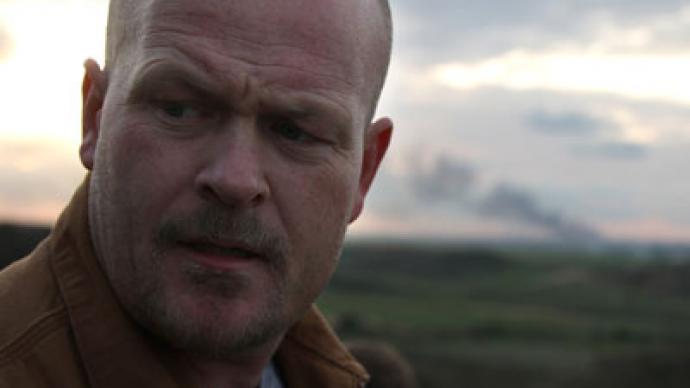 The blue-collar American made famous during 2008 presidential election debates between Barack Obama and John McCain has proposed a solution to America's "immigration problem:" open fire on Mexicans trying to illegally cross the US border.
"For years I've said, you know, put a damn fence on the border going to Mexico, and start shooting," Joe "the Plumber" Wurzelbacher declared while speaking Friday at a campaign rally for Arizona Republican Representative Lori Klein, as seen in a video posted by the Prescott eNews. And at a so-called "Patriot Rally" featuring Klein the following Saturday, Wurzelbacher made a similar suggestion, but added that it was part of his own campaign for public office. "I'm running for Congress. How many congressmen or people running for Congress have you heard [say], put a fence up and start shooting? None? Well you heard it here first. Put troops on the border and start shooting, I bet that solves our immigration problem real quick."The net flow of undocumented workers coming to the US from Mexico is zero, and could actually be negative, a May 2012 report by Washington think tank the Pew Center shows. And though as many – or more – Mexicans are leaving the US than are coming in, the issue remains hot in the American far-right community. Klein refused to condemn Wurzelbacher's calls for violence. However, she is also known for her racially inflammatory comments.Speaking on the Senate floor in 2011, she maintained that "most of the Hispanic students do not want to be educated, but rather be gang members and gangsters."She also drew criticism after pointing a loaded gun at a local reporter during an interview. "Oh, it's so cute," Klein said of the pink .380 Ruger, which she keeps in her purse at all times.
You can share this story on social media: