Congress mulls moratorium on Internet regulations
Published time: 28 Nov, 2012 23:10
Edited time: 29 Nov, 2012 04:00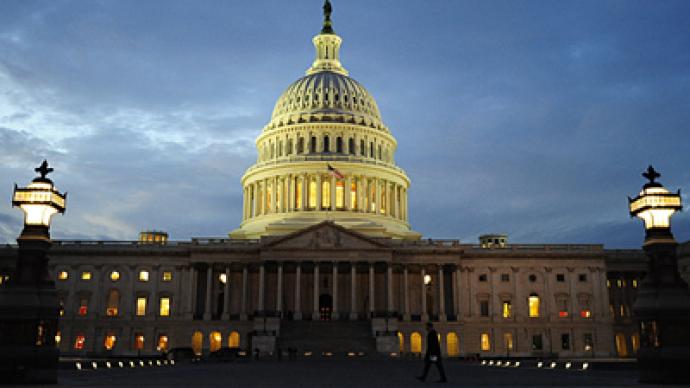 As Congress keeps looking to impose rules and restrictions to regulate the Web on a federal level, one lawmaker has proposed something entirely the opposite: just leave the Internet alone.
Representative Darrell Issa (R-California) announced on the website Reddit.com this week that he thinks the best idea in regards to Internet law is to just sit back and wait it out — at least for a little bit. The congressman is proposing a two-year moratorium on any efforts Congress might have to make changes to the Internet, and is asking for supporters to help demand an end to ongoing attempts to restrict the Web.
"Together, we can make Washington take a break from messing [with] the Internet," Rep. Issa told his Reddit audience.
By way of a hyperlink posted on the site, the lawmaker has directed redditors to his planned Internet American Moratorium Act, or IAMA, which specifically calls for a 24-month ban on any further attempts to influence the way the Web works.
"It is resolved in the House of Representatives and Senate that they shall not pass any new legislation for a period of 2 years from the date of enactment of this Act that would require individuals or corporations engaged in activities on the Internet to meet additional requirements or activities," an excerpt reads. "After 90 days of passage of this Act no Department or Agency of the United States shall publish new rules or regulations, or finalize or otherwise enforce or give lawful effect to draft rules or regulations affecting the Internet until a period of at least 2 years from the enactment of this legislation has elapsed."
Rep. Issa previewed his proposal on Reddit and then participated in a question and answer session where he fielded inquiries from his online crowd. In one back-and-forth, the congressman remarked about how putting a hold on the United States' attempts to introduce a never-ending array of Internet laws have implications well outside America.
"The people of the world who continue to enjoy an ever expanding pool of information and are empowered by the tools of commerce and communication, on the Internet and elsewhere," Rep. Issa wrote. "If nothing else, this also gives a degree of certainty to Internet users, entrepreneurs and all Americans that nothing bad will come along in the next two years."
Some critics have said having no laws might not be as smart as having good laws, but a spokesperson for Rep. Issa suggests Congress still needs to get their act together before they can progress that far.
"One of the things that the [Stop Online Piracy Act] and [PROTECT IP Act] debate made painfully clear is that Congress passes many laws and agencies issue many regulations without having a full understanding of their impact," the spokesman tells Mashable. "Taking a pause from new laws or rules gives government a chance to catch up to the web, not fall further behind."