Department of Justice starts investigating IRS scandal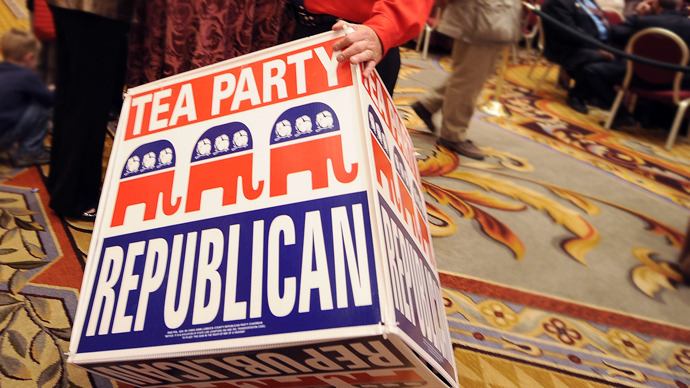 The United States Justice Department is launching an investigation into the Internal Revenue Service's practices of targeting conservative groups for extra tax scrutiny.
Attorney General Eric Holder announced that the DoJ together with the FBI will conduct the probe to see if any laws were broken. At a news conference on Tuesday, Holder called the practice, "outrageous and unacceptable," and pledged to fully investigate the matter.
The attorney general's remarks come one day after US President Barack Obama weighed in on the matter expressing his outrage over IRS targeting of conservative political groups. Speaking to journalists on Monday, Obama said that if the agency intentionally targeted groups based on political motivations, ''that's outrageous and there's no place for it.''
The acting commissioner of the Internal Revenue Service first learned in May of 2012 that Tea Party-affiliated organizations were being targeted by the agency. When lawmakers alleged that conservatives were being stifled, though, he avoided the issue.
Steven T. Miller, who at the time was the deputy commissioner of the IRS, wrote to a member of Congress to explain the application process for political organizations, according to the Associated Press. He avoided, either intentionally or because of an ongoing investigation into the agency's activities, mentioning that Tea Party groups had been at least partially correct in asserting they were being stymied in seeking tax exempt status. 
The government's tax collection arm apologized on Friday for its "inappropriate" targeting of Tea Party finances, including requesting a list of donors contributing to the group's anti-government cause. Lori Lerner, the IRS division head of tax-exempt organizations, blamed the error on "low-level workers" in Cincinnati, Ohio, adding that no IRS leadership was privy to the wrongdoing. 
It is not known whether the IRS requested a list of donors from Tea Party groups because of the known presence of major financial backers. Among those funding the Tea Party was Americans for Prosperity, the right-wing advocacy group favored by the billionaire Koch brothers. 
Rep. Charles Boustany, a Louisiana Republican, wrote to Miller on June 15, 2012 specifically mentioning the Tea Party in a list of groups that have complained of IRS harassment. Miller responded by saying that because of the upcoming election the IRS was processing an influx of tax-exempt requests but was taking "steps to coordinate the handling of the case to ensure consistency."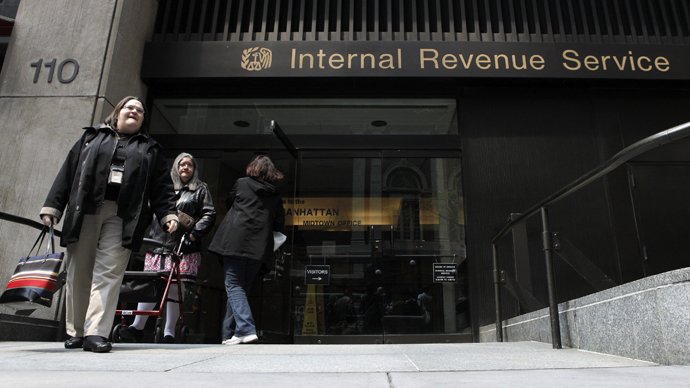 Miller, as quoted by the AP, never mentions that he was aware of an investigation into the Tea Party screening. He added that IRS agents were working with tax attorneys "to develop approaches and materials that could be helpful to the agents working the cases." 
Rep. David Camp (R-Michigan), the chairman of the House Ways and Means Committee, has scheduled a hearing for Friday, at which Miller is scheduled to testify. 
"They repeatedly failed to disclose and be truthful about what they were doing," Camp said. "They really failed to disclose to us what they were up to, even though we obviously had a concern that they were targeting taxpayers for their political beliefs. Given all of that attention, that had an obligation and duty to come forward with this information." 
Lois Lerner learned on June 29, 2011 that screenings were taking place, according to a draft of a Treasury Department report acquired by the IRS. She was told that groups that used "Tea Party," "Patriot," and "9/12 Project" in their applications were flagged. Lerner instructed agents to change the flagging criteria "immediately."
You can share this story on social media: