After 19 years behind bars, man sues Chicago police for framing him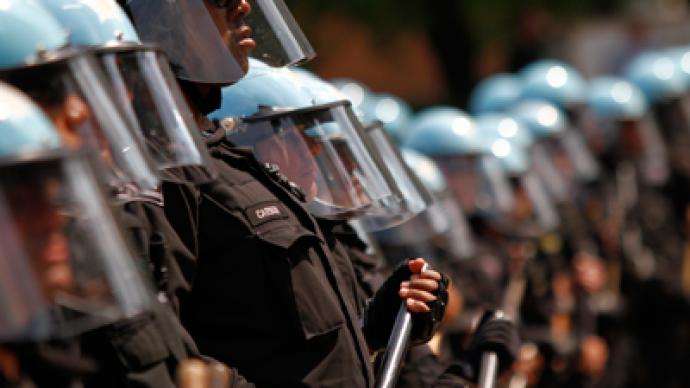 After nearly two decades of imprisonment for a murder he didn't commit, a Chicago man says he was framed by a group of policemen who bribed court witnesses to go along with their story and has filed a lawsuit against the perpetrators.
Rodell Sanders, 49, has spent years trying to convince the court of his innocence and was exonerate after 19 years imprisonment. The former prisoner is now taking the Chicago Heights Police Department and several of its officers to court for his wrongful conviction and the bribery that landed him in jail.Sanders was arrested and charged for a 1993 murder in which a group of men robbed and fatally shot one of two people who they found sleeping in a car. He was accused of being part of the group, even though he always claimed to have been "nowhere nearby", and was instead playing cards at his friend's apartment."There was no physical evidence linking Sanders to the crime. Rather, the only purported evidence against Mr. Sanders were two purchased and patently false witness identifications," states the complaint. "These wrongful misidentifications were procured through manipulation and bribes by members of the City of Chicago Heights's infamously corrupt police department."While one of the shooting victims died, survivor Stacy Armstrong accused Germaine Haslett of ordering the shooting. Haslett was working for Chicago Heights police as a snitch in another case, prompting the police to protect him and instead accuse Sanders of the murder.Sanders did not match the victim's description, but the police manipulated Armstrong into changing her accusation, the lawsuit states. Police staged the crime, paying thousands of dollars to numerous witnesses and even the Haslett family to testify against Sanders.And while Sanders received an 80-year prison sentence for ordering and conducting the murder, Haslett received a 12-year sentence with a two-year reduction for taking part in the robbery. He was released after serving less than five years in prison.It wasn't until Sanders contacted The Exoneration Project, an organization at the University Chicago Law School, that he had a chance at freedom. The group's attorneys and law students uncovered new evidence that led to Sanders' eventual release from prison."Now after all these years, the truth is finally coming out," Sanders told CBS News after contacting the law school group in 2011."Once they stepped in, everything changed for me from that point on," he added.The retrial and exoneration process took more than a year, and Sanders is now suing the Chicago Heights police officers for the 19 years of life he lost because of their scheme.
You can share this story on social media: