Five people killed in Illinois shooting, gunman dies after police chase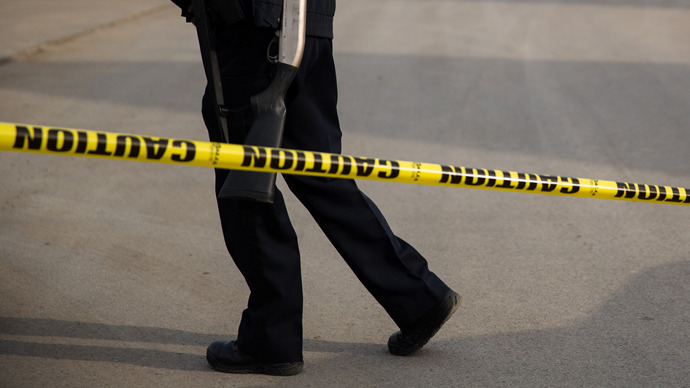 A gunman who killed five people, including two children, in the US state of Illinois has died in hospital following a high-speed chase and shootout with police.
Authorities declined to name the suspect, but relatives and neighbors identified him as 43-year-old Rick Smith from Roodhouse, Illinois. Smith was the nephew of Manchester, Illinois mayor Ronald Drake, who confirmed to the Associated Press that the two were related before claiming they hadn't spoken in two years. 

"The guy broke into the house. I couldn't tell you about the guy, never met him, never seen him, never talked to him. He apparently broke into the home of my wife's mother and shot everybody inside. I'm at a loss right now," relative Brad Teeter told the Chicago Tribune.

The suspect exchanged shots with police after his white Chevy Lumina was pulled over, according to state police. He was wounded and taken to hospital, where he was pronounced dead.

Authorities said they recovered several weapons from his possession.

State police refused to comment on a possible motive. However, a neighbor said that Smith had been going through a custody battle with the mother of his 4-year-old daughter. The mother was related to some of the victims, but was not harmed in the incident.
"I know there was a lot of friction with [the mother's] family," the neighbor said.
A five-year-old boy and a one-year-old boy were fatally shot, along with three adults.

A 6-year-old child was also shot during the incident, and is currently in serious condition at a Springfield, Illinois hospital. Illinois State Police Lt. Todd Kilby told reporters that after Smith shot the rest of the family at close range he "took the six-year-old out of the residence and put her in the hands of a neighbor." 

The murders happened inside a single-story public housing complex, and prompted many nearby schools to go on lockdown.

Manchester, a town of around 300 people, is located 85 miles north of St. Louis.