Gun control legislation advances in Illinois state Senate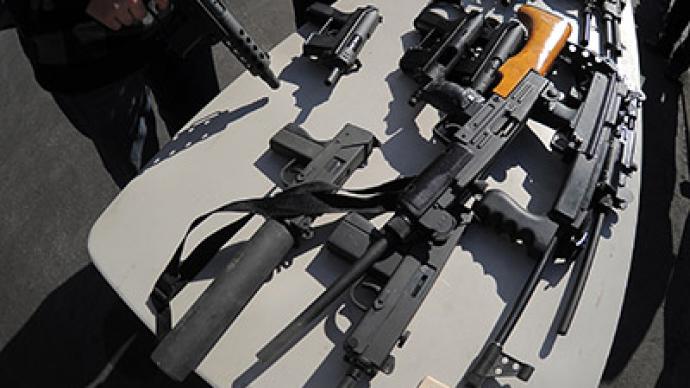 A state Senate panel in Illinois has approved bans on both assault weapons and high capacity clips. A floor vote on the measures, which come in the wake of Sandy Hook Elementary School shooting massacre, is expected on Thursday.
The two initiatives were backed by the historically Democrat-dominated Senate Public Health Committee."The goal is to reduce the amount of incidents that occur where there are a significant amount of people shot in a short period of time," said state Senator Dan Kotowski, one of the ban's sponsors, the Chicago Sun-Times newspaper reported.Gun advocates fought both measures, arguing that they would unnecessarily restrict responsible gun owners and threaten thousands of jobs at the state's 60 gun manufacturers, Illinois-based daily the Pantagraph reported."A ban is a knee-jerk reaction," Jay Keller, executive director of the Illinois Firearms Manufacturers' Association told members of the panel. "Please, take a step back."The Senate may vote on the measures as soon as Thursday, with the legislation expected to pass by a narrow margin.Illinois lawmakers sought to impose restrictions on ammunition clips that hold more than 10 rounds in 2007 following the Virginia Tech massacre, during which a 23-year-old gunman killed 32 people in two separate attacks at the college. The state Senate approved the legislation, but the bill did not advance in the House.Gun control measures are being proposed in the US at both the state and federal level following the shooting in Connecticut, during which 27 people died, including 20 children.President Barack Obama voiced his support for restrictions on more-lethal firearms and appointed Vice President Joe Biden to tackle the issue.
You can share this story on social media: