Six-year-old suspended from school for pretend gunshot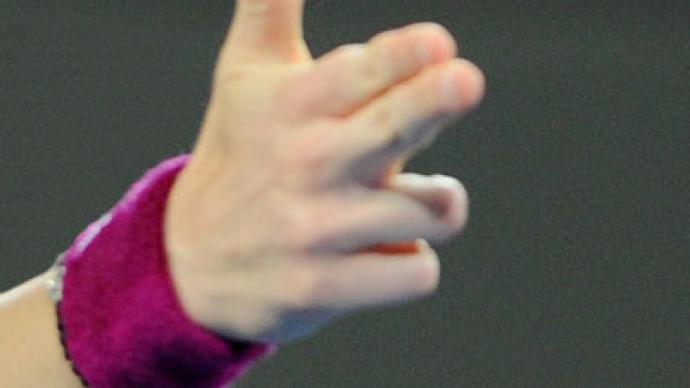 A 6-year-old elementary school student has been suspended for forming a gun with his hands, pointing it at a student and saying 'pow'. Administrators called the action a 'serious incident'.
The 6-year-old boy was given a one-day suspension from Roscoe Nix Elementary School in Silver Spring, Md. for his pretend gunshot, which attorney Robin Ficker said was unnecessarily harsh.The boy's family received a letter from Assistant Principal Renee Garraway in which the gesture was described as "a serious incident", the Washington Examiner reported."[He] threatened to shoot a student. He was spoken to earlier today about a similar incident," the letter said. The family does not know what this 'similar incident' is and claims they have never been informed of any previous problems regarding their child."It just shows the overreaction," Ficker said."They could have called the mother in. They didn't do that. They just said, 'You're suspended.' Five years from now, when someone in Montgomery County looks at his permanent record, they're going to see that he threatened to shoot another student," the attorney added.The ruling can be appealed within 10 days of the incident and there is a conference planned to discuss the matter on Jan. 2 – the day students return to school.The gun gesture occurred one week after 20-year-old Adam Lanza fatally shot 26 people at Sandy Hook Elementary School in Newtown, Conn. – 20 of which were children. The massacre was the second-deadliest school shooting in US history and shook up the nation during the holiday season. Across the US, parents and students became fearful of gun violence and mourned the loss of so many young children.Making a gun gesture shortly after the Sandy Hook shooting may seem insensitive, but the 6-year-old may not have understood the implications of his seemingly harmless action."He doesn't understand," Ficker told NBC4. "The law says he is not old enough to form intent."Dana Tofig, spokesman for Montgomery County Schools, told NBC that she could not comment on individual cases."Generally, in an incident involving the behavior of our younger students, we will make sure that the student and his family are well-informed of any behavior that needs to change and understand the consequences if the behavior does not change," she said.Another spokesperson for the school district told the Examiner that parents are informed of incidents in which students' learning environments are affected or in which other students feel unsafe. The elementary school did not indicate any feelings of endangerment felt by the other student.
You can share this story on social media: