Police arrest two men for threatening elementary schools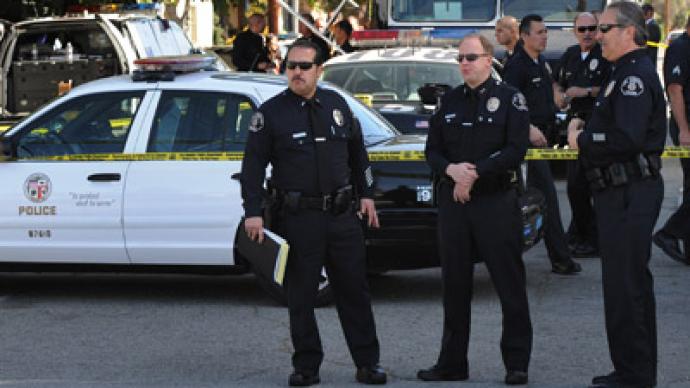 Two men were arrested over the weekend after allegedly making criminal threats against elementary schools in different parts of the country.
Kyle Bangayan, 24, was apprehended Sunday afternoon by authorities after he allegedly made threats directed at a Los Angeles-area school only days after a massacre occurred across the country in Newtown, Connecticut. News of Bangayan's arrest was not announced until Monday morning, and it wasn't until hours later that police released his identity. According to sources speaking to the Los Angeles Times on condition of anonymity, Bangayan was arrested after he made references to "kindergarten and elementary school kids.""Apparently on Facebook, he made some threats against a number of elementary schools. He was arrested. A number of firearms were retrieved," LAPD Officer Venue Hall tells the Associated Press. On Monday, the Los Angeles Police Department confirmed that Bangayan was still in custody after making online threats and was being held on $500,000 bail. Additionally, authorities confiscated nine weapons from his parents' home in Easy Hollywood after they executed the arrest.Students in LA are currently on winter break, but Police Chief Charlie Beck tells the AP that the department will begin patrolling schools more seriously once the new semester starts up."Every K through 5 and every middle school in Los Angeles gets visited at least once a day by a Los Angeles police officer," Beck tells NBC LA.Also on Sunday, 19-year-old Shawn Lenz was arrested in Columbia, Tennessee and charged with terrorism, harassment and possession of drug paraphernalia, The Columbia Daily Herald reports.Lenz had also allegedly posted on his own Facebook about wanting to go on a "rampage," "kinda like the school shooting were that one guy killed some teachers and a bunch of students."Sunday's arrests came just two days after 20-year-old Adam Lanza shot-and killed 26 people, mostly children, at a Newtown Connecticut, elementary school.
You can share this story on social media: