Chicago murder rate sets new record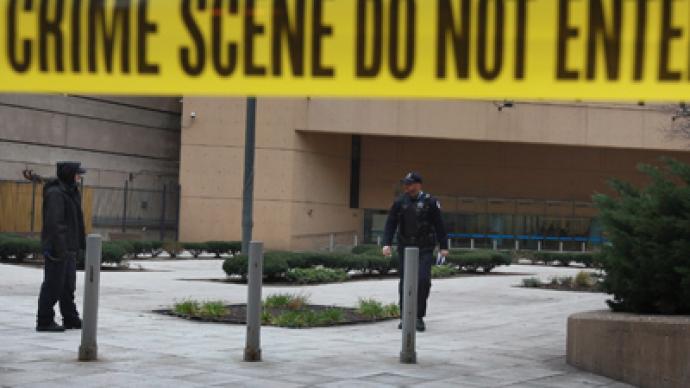 A Thursday evening shooting in the west side of Chicago marked a milestone for the Windy City: for the first time since 2008, the city can likely claim 500 homicides in a single year.
With still a few days to go until the new year, 40-year-old Nathaniel T. Jackson became the five-hundredth person killed in Chicago, Illinois since the start of 2012. In 2011, the city saw only 435 homicides.Superintendent Garry McCarthy confirmed to the Chicago Tribune late Thursday night that the passing of Mr. Jackson marked murder number 500 for the Windy City, and that no suspect had been identified by the police at that point. On Friday afternoon, though, the department issued a statement to the press reclassifying a death earlier in the week as being still under investigation. With that update, the slaying of Jackson makes him one murder shy of the 500 mark, but with a homicide rate of more than one per day, that milestone is expected to be met before 2012 comes to a close.Discussing the grim news on Friday, Chicago Mayor Rahm Emanuel said it was "an unfortunate and tragic milestone, which not only marks a needless loss of life but serves as a reminder of the damage that illegal guns and conflicts between gangs cause in our neighborhoods."Emanuel, a former Obama administration staffer known like the president for his staunch pro-gun control stance, condemned the National Rifle Association earlier this month after the NRA's vice president asked for armed guards in every school across America."That is not the right answer for our society, our schools and most importantly our children," Emanuel said.Even as adamantly opposed to guns on the streets as Emanuel is, however, the mayor has a seemingly impossible task of turning around a surge in violent crimes as murders have skyrocketed under his administration. According to the police statistics provided to the Tribune, "homicides were up 17 percent over last year in Chicago, and shootings had increased by 11 percent."All the way back in June, Roseanna Ander of the University of Chicago Crime Lab warned The Daily that Chicago was already on the path to having a particularly bloody year. "Violence has always been most pronounced on summer weekends in Chicago," Ander said, adding, "One likely factor is the warmer-than-usual weather and the early spring. Over 80 percent of shootings occur outdoors and in public places."Ander's prediction proved right, and as the summer months progressed matters were only made worse. In late August, 19 people were shot in a single evening in Chicago. It may have been a big number at the time, but was only a few shots beyond what the city saw months earlier."Over the Memorial Day weekend, in a 72-hour period, we had 12 people killed and another 45 people shot." WBEZ Chicago Public Radio host Robert Wildeboer told National Public Radio during a July 10 interview. "Thirteen people were shot in one 90-minute stretch, and so that's really focusing public attention on this issue right now," Wildeboer added. "You know, just last night, eight people were shot in the city of Chicago. But some of the numbers were just so shocking, A, that murder's up 40 percent over last year. B, there have been a number of really violent weekends in Chicago where the numbers are just so striking, everybody's just, like, what in the world?"The last time Chicago saw this many deaths in a single year was 2008, when 512 people were killed. Meanwhile in New York, Police Commissioner Raymond Kelly says the murder rate in the Big Apple is down nearly 19 percent in 2012."I'm thankful for the fact that this year there will be the lowest number of murders that we've had since we started to record them in 50 years, even though the population is as high as it's ever been," Kelly tells reporters this week.
You can share this story on social media: