Homeless US programmer creates social app which can help lower gas emissions in NYC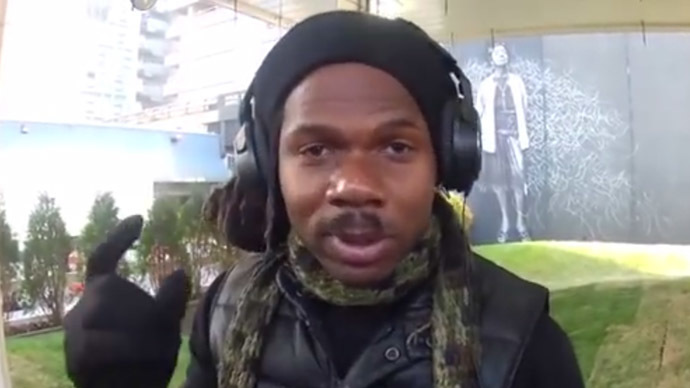 One New York City homeless man may not have a place to call his own, but he does have something that's pretty impressive: his own smartphone app.
Given the choice between a hundred bucks and lessons in computer programming, Leo Grand chose technology, and his decision is finally paying off. On Tuesday, his app called "Trees for Cars" launched on Apple and Android phones for $0.99.
The story began in August, when a professional programmer named Patrick McConlogue approached Grand, a former MetLife employee who was priced out of his apartment in 2011, with a proposition: Either take $100 right then and there, or receive a cheap laptop and some textbooks in order to learn how to code.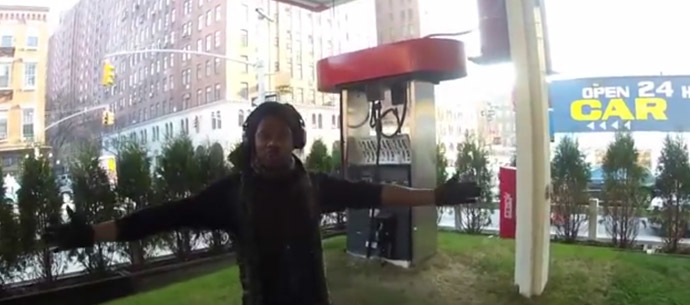 Grand chose to study, and McConlogue spent an hour with him every weekday before shuffling off to work. A nearby apartment complex let Grand charge his computer there, and once that was done he would head out into the street and spend three or four hours teaching himself to code. The decision was always an easy one for Grand.
"I can go through $100 in a few days," he told the New York Post. "But he told me I could have a laptop and learn how to do something and I figured it could turn into something more."
The result? An app named Trees for Cars, which attempts to help lower greenhouse gas emissions by connecting local users who'd be willing to carpool together. The driver chooses a meeting point, and the app then suggests nearby riders. If both the driver and riders accept each other's invitations, they'll be connected and can meet together for a carpool. The app also details how much carbon dioxide is saved by each ride, which encourages people to continue decreasing their carbon footprint.
Grand is hoping to rent his own apartment with the sales off the app, but while his story is certainly inspiring, it's one of the few bright spots in New York City's homeless epidemic. As RT reported on Tuesday, the number of homeless residents sleeping in city shelters each night has reached its highest level since the Great Depression in the 1930s, and it has increased by 69 percent since 2002.
More alarming is that one in five children in the United States are currently living in poverty, and the number of homeless children in New York has surpassed 22,000 – also the highest since the Great Depression. The New York Times recently chronicled the lifestyle of one child named Dasani, who lives in a Brooklyn shelter with her family that features rotting walls and a mop bucket as a toilet.
As New York continues to battle this problem, Grand told the Post one thing that is tough to change is the public's perception of the homeless.
"It's really hard to convince people that you are not a bad person, or a drug addict or a crazy," he said. "How are you gonna do that when you are homeless, and that's how the homeless are depicted."
You can share this story on social media: