'Millionaire madam' pleads guilty of promoting prostitution
Published time: 26 Sep, 2012 18:51
Edited time: 27 Sep, 2012 01:27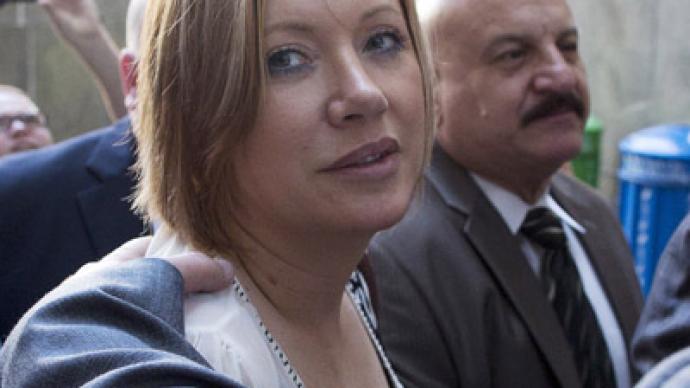 A Manhattan madam pled guilty on Tuesday for running a multimillion-dollar prostitution ring, accepting a plea deal to avoid going to trial.
Anna Gristina, 44, was facing a prison sentence of up to seven years, had she chosen to take her case to court. The "Millionaire Madam" had cashed in for setting up prostitutes with clients for 15 years, many of them in an apartment on the Upper East Side of Manhattan.
During hundreds of hours on surveillance videos, she was heard bragging about how "she has connections in law enforcement who are poised to help her out, to let her know if there is trouble on the front that she needs to be concerned about," said Assistant District Attorney Charles Linehan in front of a judge on Feb. 23.
But the prosecution has not found any evidence that any law enforcement officers had been involved in the case.
"We are left with a straightforward promoting-prostitution case – a defendant who ran a brothel for many years and who profited from the sex trade, that is all," Linehan told Manhattan Supreme Court Justice Juan Merchan on Tuesday.
The Manhattan district attorney's office had conduced a five-year-long investigation to gather evidence to charge the woman for promoting prostitution.
Gristina and a fellow madam provided a $2,000 two-hooker sex show for an undercover cop posing as a client, which led to her charge. After Gristina was arrested in February for running a brothel, she claimed she was running a legal online dating service.
Taking the case to court could have resulted in seven years imprisonment for the Manhattan madam, so she pleaded guilty to a single count of promoting prostitution in exchange for six months in prison. She will be sentenced on Nov. 20. Gristina has already been locked up for four months on Rikers Island, which will count toward her prison sentence.
"Your honor, I would gratefully like to accept the plea," she said in court Tuesday, after the prosecution lacked evidence that would assign her a longer prison sentence.
The madam has also reduced her initial $2 million bond to $250,000 and left prison on bail in June. Aside from running the brothel, Gristina is a mother of four who tended to rescued pigs at her home in Monroe, NY.