America's Great Porn Exodus hits a roadblock: condom law coming to Simi Valley, CA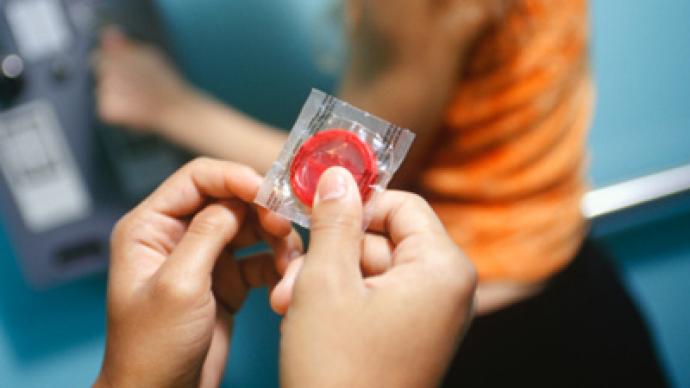 Los Angeles is no longer the only place in California where lawmakers can force adult performers to wear a condom.
The Ventura County town of Simi Valley, 41 miles northwest of downtown LA, is now the second jurisdiction on the West Coast that demands entertainers in the porn industry wrap it up. The City Council there passed an ordinance this week that forces actors performing in pornographic films to wear a condom if filming within the town's limits.  "The primary purpose here is it's a health and safety issue. And secondarily, we don't want them here," Simi Valley Mayor Bob Huber said earlier this year after proposing the ordinance. "This is a family- oriented community, and we don't want them setting up their studios in Simi Valley."The news comes only a few months after a similar law was approved in Los Angeles County, where it is believed that most of America's adult entertainment is produced.When lawmakers in LA approved their condom ordinance in January, both adult performers and producers said they would be willing to relocate their operations if it was necessary to ensure that they could keep creating content that would be both to the liking of the studios and the spectators."The viewers out there don't want to see movies with condoms," Vivid Entertainment co-founder Steven A. Hirsch told the Los Angeles Times earlier this year when the city considered implementing the act. "We will continue shooting the movies, and if that means outside of the city of Los Angeles, so be it."Originally, the Los Angeles condom ordinance was slated to be voted on by the city's citizens. In a last minute maneuver, however, the LA City Council moved to decide on the decision in-house. At the time RT suggested it could be the start of a "great porn exodus" that would send a sizable portion of a billion-dollar industry outside of the City of Angels and instead into any jurisdiction that doesn't make prophylactics a prerequisite when applying for a filming license. Those looking for an easy way out by taking their business to nearby Simi Valley will now be left with one fewer option.According to the Ventura County Star newspaper, only one of the 59 filming permits issued in Simi Valley during 2011 were for a pornographic movie. With laws limiting what can be done before a camera in Los Angeles, however, it would have made sense that adult entertainment studios looked elsewhere for future productions. "We're not going to accept the pornographic purveyors from Los Angeles County," Mayor Huber said earlier this year, reports the Star. "This is a family-oriented town, and we're going to rise up and keep them out of our city, whatever it (lawfully) takes."Not far from LA and Simi Valley are the towns of Chatsworth and Canoga Park, where the Adult Video News reports that the pornography industry has a handful of established studios. They could be next on the chopping block, however, if similar ordinances are passed there.The new law will go into effect in one months' time, reports the Star.
You can share this story on social media: