Google preaches Congress on Wikileaks-style embargo for the Web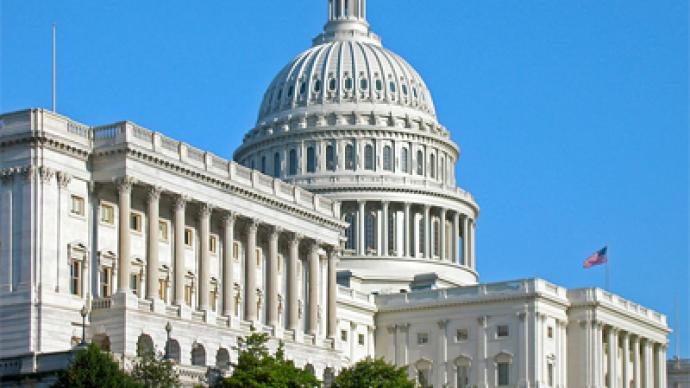 A representative for Google testified before Congress this week that legislation proposed in the Stop Online Piracy Act could crush First Amendment rights. So what is Google's solution? Look to WikiLeaks.
The Stop Online Privacy Act, or SOPA, could squash sites across the globe for sharing material protected otherwise under copyright laws, which while established with good intentions, could carry hefty penalties and fines for people that wish to stream music or watch footage as innocent as home recordings of video game gameplay. While major corporations and other groups have lent their support, specifically the Motion Picture Association of America, SOPA has come under criticism from all over the Web for the implications it could have on the future of the Internet and information sharing as we now know it.Google has previously attacked the proposed legislation, saying that it would be a big blow to freedom of speech and freedom of press guarantees under the United States Constitution. The ACLU has said that the passing of the act would establish a "Great Firewall of America" on par with the restrictions in play in China and wrote in a letter earlier that, "By instituting this practice in the United States, SOPA sends an unequivocal message to other nations that it is acceptable to censor speech on the global Internet." The search giant doesn't want to jump in and squash constitutional freedoms, per se, according to congressional hearing. When Google copyright policy counsel Katherine Oyama spoke before a House Judiciary Committee hearing on Wednesday, she said the company is "concerned that the bill sets a precedent in favor of Internet censorship and could jeopardize our nation's cybersecurity."At the same time, however, she proposed that maybe the government should just choke the transfer of funds to rogue sites, conjuring up the crackdown on payments to the whistleblowing site WikiLeaks."You look at WikiLeaks. I think this is a good example of the fact that this a strong remedy: choking these sites off at their revenue source," said Oyama. "I think [copyright infringing sites] are in business because they can sell advertising or because they can process from subscribers. If you could get the entire industry together and choke off advertising and choke off payments to those sites, you could be incredibly effective without introducing the collateral damage we discussed to free speech or Internet architecture."Google doesn't want to directly stop free speech on the Internet. Instead, rather, they just want to make it near impossible for sites to operate."If you cut off someone's financial incentives, they're not going to want to pay for the servers, the bandwidth and the infrastructure," added Oyama. Electronic Frontier Foundation legal activist Trevor Timm tells Forbes that the implications an addendum such as this to the SOPA proposal could be detrimental to everyone online. "Even if sites are innocent, it's hard to contest without being cut off for at least a short period of time. That leaves up-and-coming startups in a difficult position if they don't have a lawyer to deal with this, and gives big companies a huge advantage," says Timm.For WikiLeaks, even a blockade that keeps contributions through Visa, Mastercard and Discover accounts from coming through has managed to make operation difficult, although not impossible. Julian Assange's site managed to pull in around $2 million in charitable donations in 2010 and a computer glitch this summer allowed for Visa users to submit contributions for only a few hours, during which the site raked in upwards of $100,000.In her testimony Wednesday, Oyama argues against current legislation that has been proposed, and noted that under SOPA, some people "would think twice about establishing [a] business in the first place."With a new proposal possibly putting a chokehold on revenues, some people might not think at all about new online ventures.
You can share this story on social media: