Bradley Manning to get showers and TV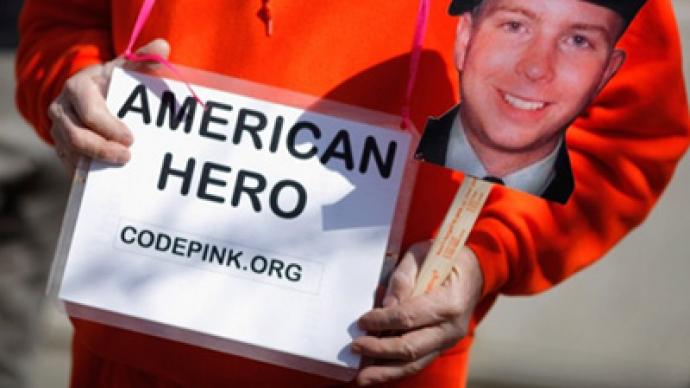 The US military is set to transfer accused WikiLeaks leaker Pfc. Bradley Manning from solitary confinement at Quantico Marine Base to the Army's Fort Leavenworth prison where Books, TV and even showers will be made available.
Following increased international and domestic criticism of the handling of Manning's detention, the Pentagon has opted to move Manning to the medium security prison in Leavenworth, Kansas. Numerous human rights groups, the UN, foreign leaders, and US politicians have been critical of the military's handling of Manning's detention, many arguing his conditions were cruel, inhuman and even unconstitutional. The Pentagon contends that outside criticism however had something to do with the transfer. "We have assessed that it is in Private Manning's best interests to move him at this juncture in the case," said Jeh Johnson, the general counsel for the Defense Department. "We were looking at a situation where he would need an environment more conducive for a longer detention."The move it said to be taking place immediately.While at Leavenworth, Manning will enjoy such luxuries as books, TV and daily showers. In addition he will be given recreational time and enjoy three full meals a day. He will have the ability to speak and socialize with others, unlike solitary confinement at Quantico. While at Quantico Manning often went 23 hours straight without seeing anyone else. He was routinely stripped naked, forced to sit on a cold cell floor and deprived of physical activity.
You can share this story on social media: